Election fraud allowed to take place in Muslim communities because of 'political correctness', report warns
In a report commissioned by the Government, Sir Eric Pickles, the former Conservative Cabinet minister, today warns that the authorities are in a "state of denial" and are "turning a blind eye" to election fraud.
He said that there is evidence of voter fraud "especially in communities of Pakistani and Bangladeshi background" but that the cases have been ignored because of "over-sensitivities about ethnicity and religion".
Sir Eric warns that "challenging issues" over community cohesion should never be an "excuse" for failing to "uphold the rule of law and protect British liberties".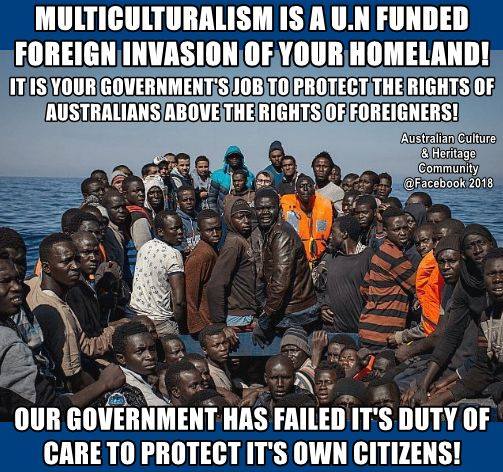 The invasion by unassimilable savages will inevitably result in the annihilation & replacement of the native infidels.
The Mullahs Promise "Demise of Israel" and American Civilization
It is an unacceptable double-standard that the United Nations and the international community have been, and continue to be, silent about Iran's threats against Israeli citizens. If the situation were reversed and if Israel threatened to annihilate Iran, the international community would be up in arms, and quick to defend Iran. Through political and economic pressure, the ruling mullahs of Iran should be held accountable by the international community for endangering global security and regional stability.
"Beat them lightly, it's in the Koran"
"Observe how peaceful we are," Imam Mahmoud Shalash urged. "We do not cause any harm to anybody."
After repeatedly exploiting false claims of Islamophobia, the former chaplain is now facing prison. Continue reading Our political class is derelict in their duty to protect us →