Butcher refuses to change 'not halal' signage
"despite being told it vilifies Muslims"– by whom?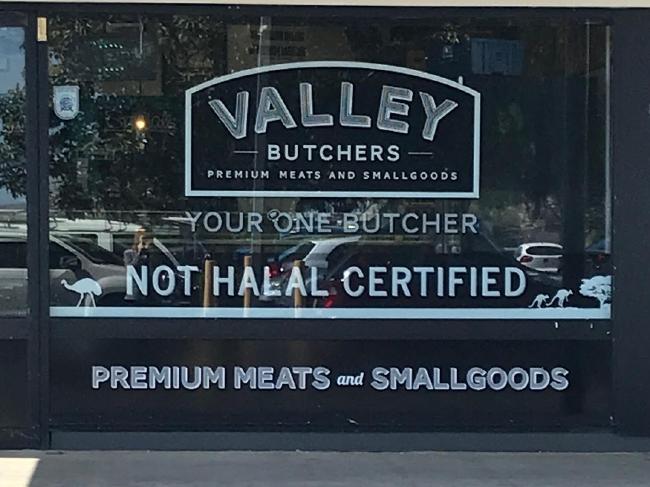 A local butcher has refused to change a sign saying "not halal certified" despite being told it was "inciting hatred" against Muslims.
A butcher shop in South Australia has refused to change its shopfront signage despite being told it was "inciting hatred" towards Islamic people.
But the judgment panel took issue with the sign's wording and the use of Australian animals, saying it gave the impression Islamic people might not be welcome inside the store.
Infidels are not welcome wherever Mohammedans have been able to settle in large numbers. Why would they want to go to an infidel butcher to buy non halal meat?
A complaint over the signage said it "pokes fun of a specific group of people based on religious belief".
There's no fun in Islam. Is that 'judgement panel' trying to enforce the sharia?
Continued below the fold.
Diversity is our strength – does chopping women's clitoris off make them stronger also?
That's right, kafir. You don't have to like it. As long as you submit…
Osama bin Laden's second banana seems to be safe in Pakistan. No one will rat him out, knowing what happened to that doctor who helped the CIA to locate bin Laden. He's still behind bars. Not even Trump seems to want to get him released.
Zuckerbugger is a nasty piece of work. But Twitter Jack is even worse. Both are basically owned by Soddy Barbaria. Continue reading Australia's one & only 'not halal' butcher stands his ground →