Yassmin Abdel-Magied said nothing wrong. She should not have to face this venom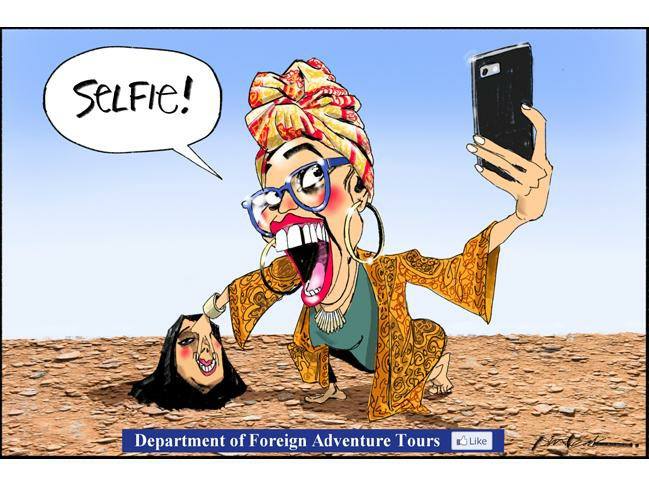 Yet another Mohammedan (Joumanah El Matrah) twists herself into a pretzel to defend the indefensible shari'a agitprop Yassmin Abdel-Maggot.
Deranged Guardianistas give her a soapbox for her excretions. Pathetic.
"Throwing gay men off buildings, enslavement of women and children, early and forced marriage and female genital cutting are not sharia. The fact that some Muslims do these things, does not make them Islamic, and it most certainly does not make them sharia."
Oh yes it is. Islamic.  All of it is shari'a. You can find all of that in minute detail in Koran, sira & hadith, or in the Umdat al Salik, the most authoritative law book of sunni Islam from al Azhar, Islam's oldest and most prestigious university in Cairo.
To find the truth of Islam is to seek the specificities of time, place, culture and politics. There are no truths to be found in broad generalisations…blah blah 
 | Joumanah El Matrah
.
Related:
BUSINESS and community leaders have been urged to support controversial Islamic activist Yassmin Abdel-Magied who has faced a storm of criticism for promoting sharia law.
HERALDSUN.COM.AU
.
In other news:
.
An Islamic hadith states:
"It is better to be stabbed in the head with an iron needle than to touch the hand of a woman who is not permissible to you." 
A spokesman from the NSW Department of Education says we should be accommodating this sexist behaviour, this was an "agreed protocol."
A SYDNEY school has adopted a policy allowing Muslim schoolboys to refuse to shake hands with women.
Continue reading The Guardian: a reliable soapbox for Mohammedan trolls →