Afghanistan: 6 Afghans Beheaded for Talking to Police
AP/CBS: "Men were Cooperating with Government Authorities in South-Central Afghanistan"
– "Police say militants have beheaded six Afghans for cooperating with government authorities." Realcourage has more>>
How's that Obama "reach-out" doing?
"I truly believe that the day I'm inaugurated, that not only does the country look at itself differently, but the world looks at America differently. If I'm reaching out to the Muslim world, they understand that I've lived in a Muslim country and I may be a Christian, but I also can understand their point of view. …  Obama on Nov. 21, 2007, while taking calls on New Hampshire Public Radio….
("I may be a Christian…"- I repeat once again: the bastard son of a Kenyan Muslim and a Gramskian whore never was, and never will be a Christian./ed) Thanks to DP111 for reminding us….
Hussein Obama hard at work in Hawaii: "I will not rest' until air terror plotters caught…"
BO: always good for a splash, in Hawaii. Here's where he should be:
BO administration promptly seeks to hire more Muslims because they're so effective in killing US troops:
The CIA made a special trip to Dearborn, reaching out to the the Arab and Iranian-American communities and inviting and encouraging people to think about careers in the CIA.  There are hundreds of good jobs for good people from translators, nurses, engineers and more."To be able to provide the intelligence that our president needs to safe guard our country," Medina said. More from MyFoxDetroit
The Taliban  know what sucks: "BO Policies are Irrational"
"The enemy does not have a constant policy," the unsigned statement said. "Sometimes they talk about sending more soldiers and other times they speak of an early withdrawal. Their thinking is irrational."
Perhaps they're just confused. Like BO himself….. As former VP Cheney says, "Obama Is Pretending The U.S. Is Not At War" /  Jawa Report
Paki's afraid of withdrawal
Perhaps they're more afraid of losing the Jiziya:
Pakistan expresses withdrawal concerns
AFP/The Age/ thanks to all who sent this in:
Pakistan warned the US-led coalition on Thursday against a hasty withdrawal from Afghanistan, expressing renewed concern about growing instability on its militant-infested border.
Nuclear-armed Pakistan is Washington's ally on the frontline of the war against al-Qaeda and under mounting US pressure to crack down on Islamist militants who use its soil to launch attacks in neighbouring Afghanistan.
"The decision to leave Afghanistan should be taken when it is able to look after itself effectively," Pakistan's foreign ministry spokesman Abdul Basit told a press briefing.
(That, of course, will never happen. Pakistan is built on Islam and nothing but Islam. They have no economic base other than raids (jihad) and the jiziya. I say let Pakistan fail and let them stew in their own juices! Just remove the nukes and be gone…./ed)
Eight Americans possibly working for the CIA were killed when a suicide bomber blew himself up after sneaking into the gym on a US base in Afghanistan, officials and US media reports said. Four Canadian soldiers and a woman journalist were also killed when a bomb exploded as their armoured vehicle passed by on Tuesday, in one of the deadliest 24 hours for foreigners in the war-torn country.
Report: Austria – Hizb ut-Tahrir Threatens Austrian Government Official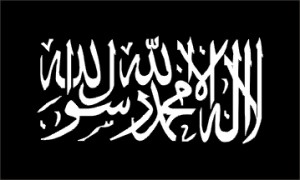 – Austrian Times and other media report:
– "A banned radical Islamic organisation has sent a threatening letter to Social Democratic (SPÖ) Women's Minister Gabriele Heinisch-Hosek after she called for a ban on burkas, according to the Österreich newspaper."