Italy's navy rescues more than 4,000 "migrants" in a week
A fantastic situation. Islamic headbangers  are encouraged and assisted by the Italian navy to invade the dar al-harb.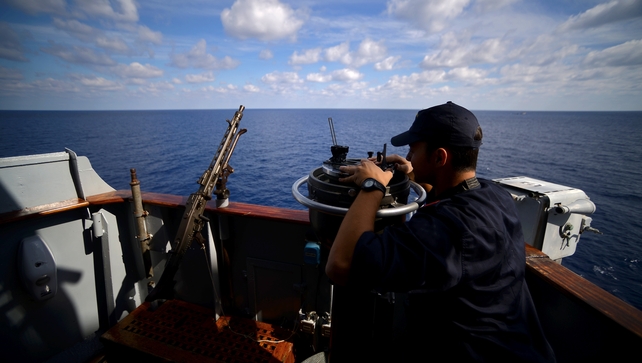 Italian navy vessels rescued 4,362 people in a week from boats off Sicily. (RTL)
More than 20,000 migrants have arrived by sea in Italy through North Africa and the Middle East so far this year.
It adds to a crisis that has intensified since the Arab Spring upheavals of 2011 and the civil war in Syria.
Navy helicopters helped sighting several vessels, many struggling to stay afloat because of overcrowding.
Rescued migrants included pregnant women, children and a newborn child.
Italy has struggled for decades with a steady stream of migrants travelling in small, unsafe boats from North Africa to the tiny island of Lampedusa, midway between Tunisia and Sicily.
But the problem has ballooned since the breakdown of order in Libya opened up new opportunities for the people smugglers who operate the migrant vessels.
Italy, which set up a special marine task force dubbed Mare Nostrum last year after hundreds of people were drowned in two disasters near Lampedusa, has appealed for more help from the European Union to handle the arrivals.
With the approach of European parliamentary elections in May, the long-running emergency has gained increasing political prominence with the anti-immigration Northern League calling for the suspension of Mare Nostrum.