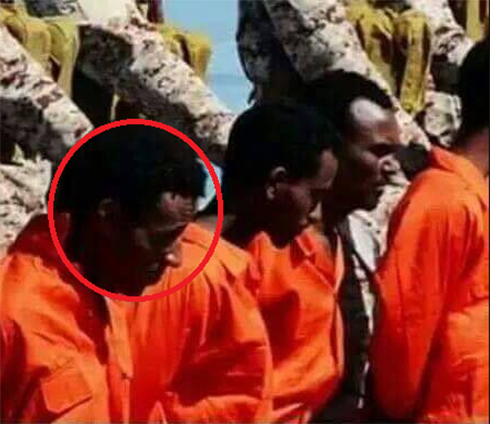 Eritrean killed by ISIS
ISIS killings in Libya leave asylum seekers in Israel shaken
Islamist militants' murder of three Eritreans who previously sought refuge in Israel casts light on Jewish state's controversial immigration policies.
AFP
Sitting in his sparsely furnished flat in Tel Aviv, Fikre Mariam lowers his eyes and recounts watching footage of his cousin – a fellow Eritrean asylum seeker – beheaded by jihadists in Libya.
"It was horrible. I've never seen anything like it in my life," says Mariam, one of tens of thousands of African migrants who has sought asylum in Israel. "Those people are not human beings – it's pure terrorism to commit and film atrocities like that."
Mariam's cousin, 30-year-old Tesfay Kidane, was among a group of at least 28 African Christians killed in the graphic video released on April 19 by the Islamic State group in Libya.
Continue reading Libya: Islamic savages murder Eritreans for being Christians →