Islamic State Propaganda Promotes Elderly Jihadi Executioners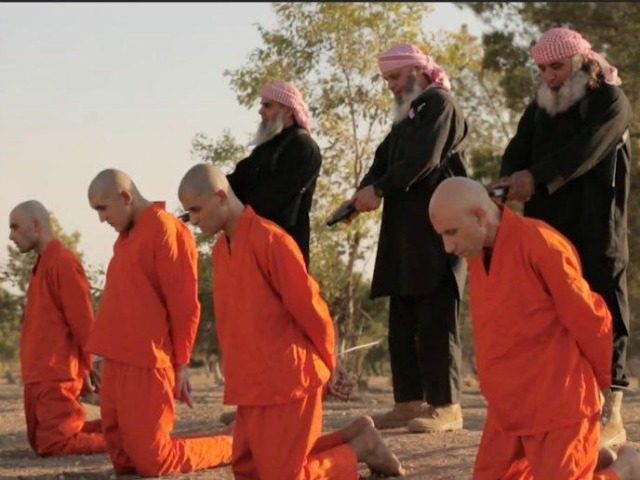 The Islamic State (ISIS/ISIL) has disseminated pictures of elderly jihadists shooting Kurdish prisoners soon after the terrorist group released a video showing indoctrinated children known as the "Cubs of the Caliphate" being ordered to carry out executions in similar manner.
In the pictures, four unidentified gray-haired fanatics are shown dressed in black and pointing handguns at kneeling prisoners in orange jumpsuits, believed to be Kurdish prisoners captured in battle.
The bearded elderly extremists then shoot all four prisoners in the back of the head.
Days earlier, a nine-minute video shows five members of the "Cubs of the Caliphate" wearing desert camouflage also executing Kurdish prisoners wearing orange jumpsuits in the same manner.
Continue reading ISIL: "Cubs of the Caliphate" Compete With Elderly Executioners →