Dig this:
"Maggie Haberman, at the New York Times, assumed that Trump's criticism would antagonize all Muslims."
Just goes to show that these leftoids know exactly that all Muslims are religiously obliged to 'strike terror in the hearts of the infidels'.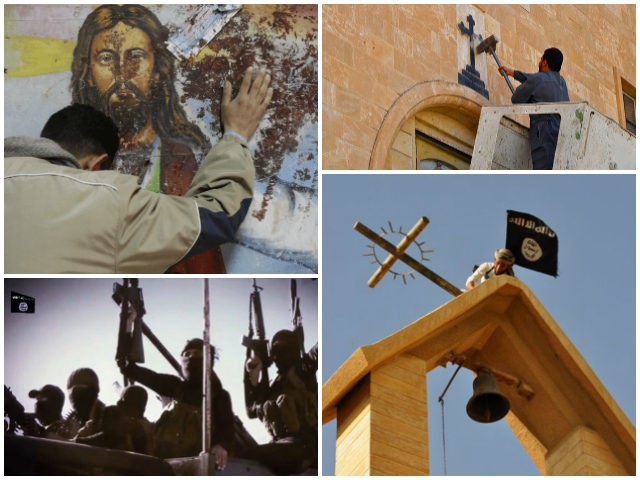 by NEIL MUNRO, 29 Nov 2017
President Donald Trump used three tweeted videos to highlight the hostility of Islam's ideas towards non-Muslims — prompting a huge pushback by progressives who focused on the process, not the message.
The first video showed a Muslim youth being thrown to his death by Islamic activists during 2013 anti-government rioting in Cairo, Egypt. The rioting took place after the military removed Egypt's Islamic government, which was controlled by the Egypt-based Muslim Brotherhood. The alleged murderer, Mahmoud Ramadan, was hanged in 2015
A second video shows Muslim destroying a Christian statue deemed by Muslims to be a false idol. Islamic law considers Allah to be the only deity and it bars worship of deceased people. The video ends with the Muslim calling for "Takbir," an affirmation of Islamic faith. He gets the orthodox response, "Allahu Akbar," meaning "Allah is Supreme," which also means that Allah is the single deity supreme over all others, including Mary, the mother of Jesus.
The remaining video is widely described as a fake. It shows a normal Dutch youth — not a Muslim — attacking another Dutch youth. "The perpetrator was not a Muslim, let alone a migrant, but simply a Dutchman," said a translated statement on the website which published the video.