The new deity is the secular religion of same-sex marriage
The Daily Telegraph/Mark Latham
STRANGE things are happening to our country.
National icons are being denigrated, simply for holding an opinion based on their religious beliefs.
Take the case of tennis legend Margaret Court — the most successful player in the history of the game, winning 24 grand slam singles titles in the 1960s and '70s.
She holds the amazing record of never losing a match while playing for Australia. Today she serves as a pastor at Perth's Victory Life Church, helping more than 10,000 disadvantaged families each year with food parcels, health services and counselling. This is what left-wing activists used to do before they fell in love with symbolic identity politics.
They actually met the poor and helped them in person — something Pastor Margaret does every day.
I'm not a Christian and I've certainly never been a tennis player, but for some reason I can't stop thinking about Mrs Court's situation.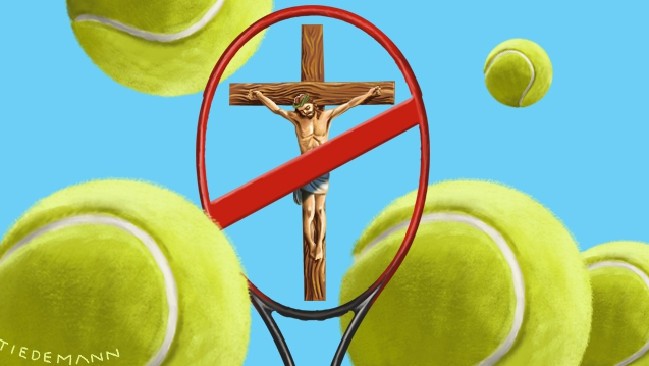 "I love all people" but "I also believe in marriage as a union between a man and a woman as stated in the Bible". – Margaret Court
Continue reading Australia: the war on Christians has only just begun →