Jordan's Plucky Little King Urges U.N. to Declare War on 'Islamophobia'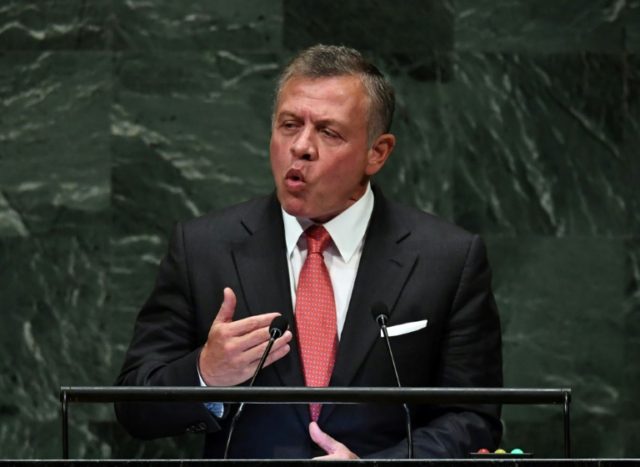 Jordanian King Abdullah II Bin Al-Hussein, while addressing the United Nations General Assembly on Tuesday, called on the international community to combat "Islamophobia," deeming it a threat that fuels terrorism along with jihadi ideology.
.
The king declared:An effective global response to terror also requires continued collective action. Let's be clear about it: for all our victories, the fight against these outlaws, the khawarej of Islam, is not over. Winning the war demands a long-term, holistic approach, one that pairs security measures with strong initiatives that support inclusion and hope. Offline and online, we must counter all and I say all ideologies of hatred, including Islamophobia. Jordanians have led efforts to unite the world in mutual respect and understanding.
His remarks echoed comments he made before the international body in 2016.
More below the fold.
Iran's President Hints Trump Has 'Nazi Disposition', Calls Sanctions 'Economic Terrorism'
This is a guy who's "Revolutionary Guards" stone women & hang homosexuals from cranes.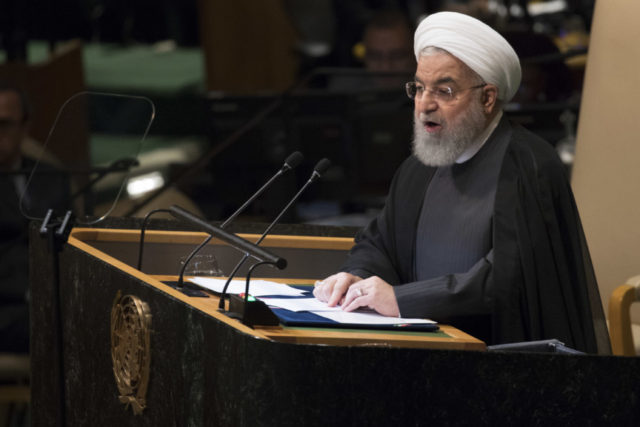 Iran's President Hassan Rouhani told the United Nations General Assembly on Tuesday that sanctions imposed on his country by U.S. President Donald Trump's administration amount to "economic terrorism" and claimed the American leader had a "Nazi disposition."Without explicitly naming Trump, the leader of the Islamic Republic accused "rulers in the world," clearly referencing the United States, of trying to seek power "through the fomenting of extremist, nationalism, and racism and through xenophobic tendencies resembling a Nazi disposition as well as through the trampling of global rules and undermining international institutions."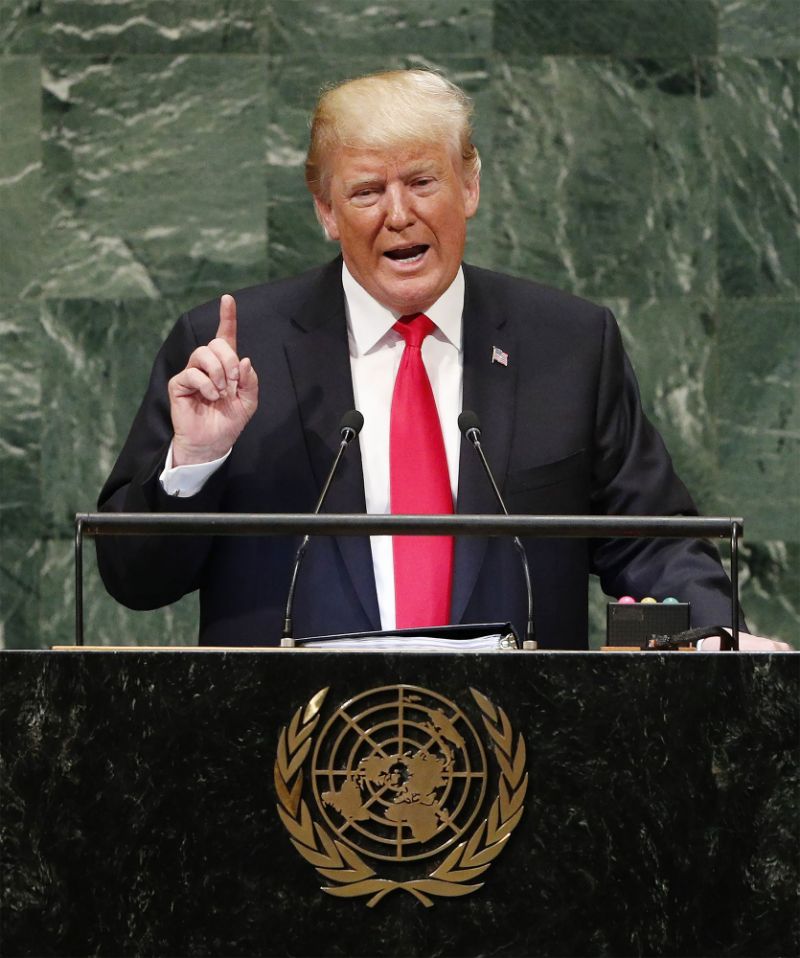 President Trump said the U.S. rejects "global governance, control, and domination" and honors the right of every nation to pursue its own customs, beliefs, and traditions, adding that it will never tell other nations how to live, work, or worship.
"The U.S. will not tell you how to live and work or worship," President Trump said. "We only ask that you honour our sovereignty in return."
"We reject the ideology of globalism and we embrace the doctrine of patriotism," he added.
President Donald Trump also denounced socialism, while calling on democracy to return to Venezuela.
Here's a whole lotta links from the Religion of Peace:
Continue reading Jordan's king Abdullah whines about free speech at the United Nations →