I daresay that a substantial majority of Britons believe that opening the floodgates to Mohammedan savages was a bad idea.
Survey 50 years after 'Rivers of Blood' speech finds widespread fears over integration
.
The far right, The Observer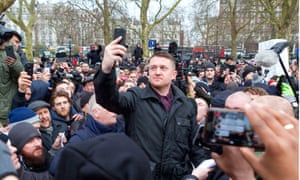 Fifty years after Enoch Powell's notorious "Rivers of Blood" speech, a large minority of Britons appears to believe that multiculturalism has failed and different communities generally live separate lives.
A YouGov poll of 5,200 people to be released tomorrow and commissioned by anti-fascist group Hope Not Hate, found that 43% predicted relationships between different UK communities will deteriorate over the next few years compared to 14% who feel things will improve. More than two-thirds of Conservative Leave voters said they believed multiculturalism wasn't working.
Nick Lowles, chief executive of Hope Not Hate, said: "There is clearly much work to do. Powell's speech led anti-racism campaigners to mobilise – the anniversary of the speech must do the same."
The YouGov poll does offer grounds for optimism, with almost half of respondents describing Britain as a successful multicultural society, although that sentiment is mostly shared among Remain voters and Liberal Democrat supporters.
"Broadly, the reality is that multiculturalism has been an uneven success – leaving some areas of Britain more integrated than others," said Lowles.
Related news:
Trump has been fooled by the Al Nusra and White Helmets staged chemical attack, and by the neocons and the military/industrial complex.