Obamunists went on a looting spree in Chicago in the wee hours of this morning after a young man was wounded in a shootout with police. Mostly peaceful protesters rioters broke into high-end retailers and exchanged gunfire with police on downtown streets. The authorities closed interstate ramps and raised drawbridges to cut the flow of traffic into the downtown area.
Chicago Looting Sparked by False Reports of Police Shooting Teen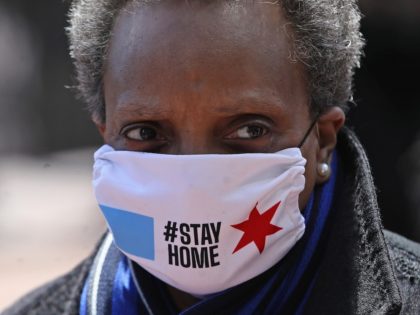 More "peaceful protesters" in Chicago driving into businesses to loot!! Meanwhile the mayor blames Trump for everything, she needs to RESIGN!!! pic.twitter.com/uvmjv5oHIA

— 𝑴𝒊𝒄𝒉𝒆𝒍𝒍𝒆 6.0 Just say no to GOGGLES🙄 (@TrumpRulzz) August 10, 2020
The liberal establishment tells rioters and looters that they are justified. It rewards their mayhem by hamstringing the police that protects us against them. Surprise: the result is more rioting and looting.
A black youth was wounded after firing on the police in Chicago. A mob of savages assailed the police as they conducted an investigation at the scene.
"We do have an officer that was maced by someone in the crowd. We do have an officer that sustained a shoulder injury from the incident with the crowd," [Deputy Chief Yolanda] Talley said. "One of our vehicles, the windows were shattered by a brick."
The event served as a pretext for this:
Hours later, shortly after midnight in Chicago's downtown area, hundreds of people smashed windows, stole from stores and clashed with police.
The Magnificent Mile was looted and trashed.
We are expected to accept this as the new normal. Because Black Lives Matter.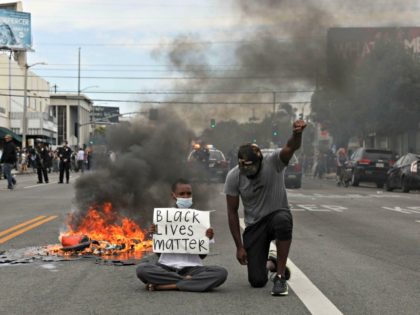 Arabs, Turks and Africans should beg Europeans to forgive them for their atrocities in the very recent past.
In late June, vandals desecrated the monument to Miguel de Cervantes in San Francisco. Thus Cervantes was turned into a "slave owner."
It is well known that this great writer and brave hidalgo was a slave of the Algerian corsairs for 5 years. They seized him on a ship sailing from Naples to Barcelona.
Cervantes became the property of the cruel Muslim Albanian Dali-Mami, who went by the nickname Lame. The rowers on his ship were white Christian slaves. Being shackled, they ate, slept, and defecated right where they sat. Many of them were missing ears, noses or eyes – the result of Dali-Mami's outbursts of anger. Once he ordered that a guilty rower's hand be cut off, and beat the whole team with this hand.
Continue reading Beetlejuice, Chicago & Why Looting Matters →