WaPo:
With the nation watching, Jon Ritzheimer, the organizer of the protest, said he wanted to see more demonstrations like his, calling it a patriotic sign of resistance against what he deemed the tyranny of Islam in America. "I would love to see more of these events pop up in other states," …Read More…
Apparently Allah has no sense of humor either, and remarkably shares the same hair-trigger sensitivity as violent jihadis.
PAMELAGELLER.COM
The hypocrisy is stark and absolute: "Under Times standards, we do not normally publish images or other material deliberately intended to offend religious…
JIHAD WATCH
|
BY ROBERT SPENCER
PHOENIX BIKERS SPONSOR 'DRAW MUHAMMAD' CONTEST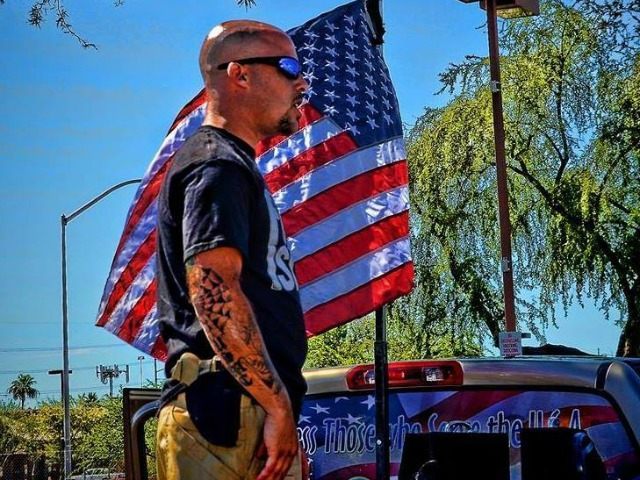 On May 29, bikers in Pheonix, Arizona, are holding a "Draw Muhammad" contest outside the mosque at the Islamic Community Center of Phoenix, which is where the two gunmen who opened fire in Garland, Texas, allegedly attended.
The transsexuals at the  The New York Times say they are "..confusing  "hate speech" with free speech…."  The first amendment doesn't say anything about "hate speech". And the smarmy imam doesn't beat around the bush either: "Everyone has a right to be a bigot. Everyone has a right to be racist." If that is so, let him and his coreligionists show how tolerant they are. I'm looking forward to sing kumbaya with them, what say you?   (Breitbart has the story)
Weapons-branding anti-Islam protesters faced with counterprotesters shouting 'go home, Nazis'.–YNETNEWS.COM