Links to GoV
Today:
'Australia, Don't Think You Are Away From Our Attacks': ISIS Releases New Propaganda With Images of the Bourke Street Terrorist Trying to Stab a Police Officer
Angela Merkel warned the UK that Brussels' proposed deal was final, and there would be no further bargaining on Brexit.
UK: 'The Worst Deal in History': Brexiteers Respond to Theresa May's 'Slave State' Agreement With Europe
'We Fought for This for Many Years': Brussels Eurocrats 'Delighted' at Merkel Support for EU Army 
EU Council Prez: 'Brownshirt' Populists a 'Fundamental Threat' to Europe 
Needless to mention that "populists" are  THE PEOPLE. They are not "Brownshirts", but patriots who's birthright has been sold by EUrocrats  like  the despicable Donald Tusk.
Estonia is the Fifth EU Nation Leaving the UN Migration Pact — Prime Minister
After Hungary, Austria, the Czech Republic and Bulgaria, Estonia has also left the UN migration pact.
Sweden: Reduced Migration is Illegal — Court Opens for Even More Generous Family Migration
Collective suicide per express:
Restrictions on family reunification in the temporary asylum law violate the European Convention on Human Rights.
Reports of Örebro-based al-Salam School receiving money from the Saudi royal family have triggered concerns about state-sponsored Islamic indoctrination in Sweden. Meanwhile, the foundation running the school brushed the concerns aside as "excessive", stressing that it distances itself from "all forms of extremism and terrorism."
Australia 'unlikely' to move Israel embassy after talks with Indonesia
Indonesian ministers have been informed by the Australian government that the likelihood of a divisive new policy on Israel going ahead is "less than 5 per cent."
In a bid to seal a $16.5 billion free trade agreement, Indonesian Trade Minister Enggartiasto Lukita has been told there is little chance that Australia will move its Israeli embassy from Tel Aviv to Jerusalem, following Prime Minister Scott Morrison's consideration to mirror Donald Trump's decision to move the US embassy earlier this year.
The idea prompted outrage from Muslim countries.
Medics failed us and had to go, says Nauru
 Leftarded Medecins Sans Frontieres not interested in treating locals, only Mohammedan 'refugees'
Paige Taylor The Australian November 17, 2018
Nauru has offered an explanation for why it sensationally kicked out international humanitarian organisation Medecins Sans Frontieres, accusing the respected charity of not doing enough to help Nauruan citizens while focusing on getting refugees on planes to Australia.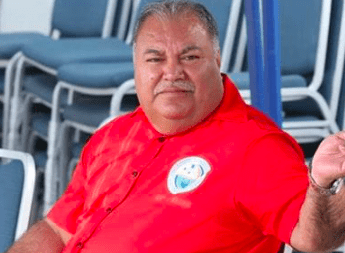 MSF strongly rejects Nauru President Baron Waqa's claims about what happened during the 11 months the organisation was contracted to provide psychological and psychiatric services on Nauru.
"They were going to take care of our local people," Mr Waqa said. "We have some mental cases. You will see them on the side of the road. They haven't helped them at all. They are still with us. None of them have been (flown) to Australia."
Continue reading Soddy Barbaria "playing a central role in spreading an extreme interpretation of Islam in Sweden." →