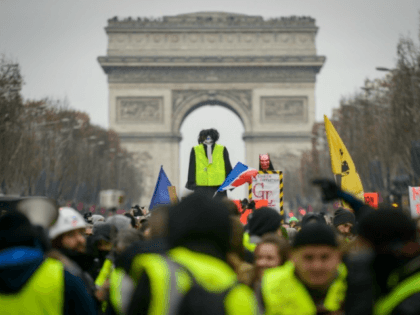 Would be nice. But why advertise beforehand?
Still believe France is a democracy? As soon as the truth is about to be revealed…. the 'establishment' stops it.
A French parliamentary inquiry has cancelled the summoning of populist leader Marine Le Pen and her niece Marion Maréchal after Le Pen promised to reveal the extent of far-left violence directed towards her.
The parliamentary inquiry committee on the fight against extreme right-wing groups in France, which opened at the request of the far-left France Insoumise (Unsubmissive France) party, initially invited the populist pair to speak on their alleged connections to ultra-right extremist groups, Le Figaro reports.
The Rassemblement National (National Rally) leader reacted to the summoning by saying, "Alas, we have much to say, but rather about the extreme left violence that we have been victims of all our lives."
FRANCE – 14th week of protests -videos
Vlad Tepes videos!
There's also some Yellow Vest activity in Canada
Why would ANTIFA be protesting and trying to stop the truckers?
Men Can Be Mothers in UK, While French Schools Erase Terms 'Father,' 'Mother'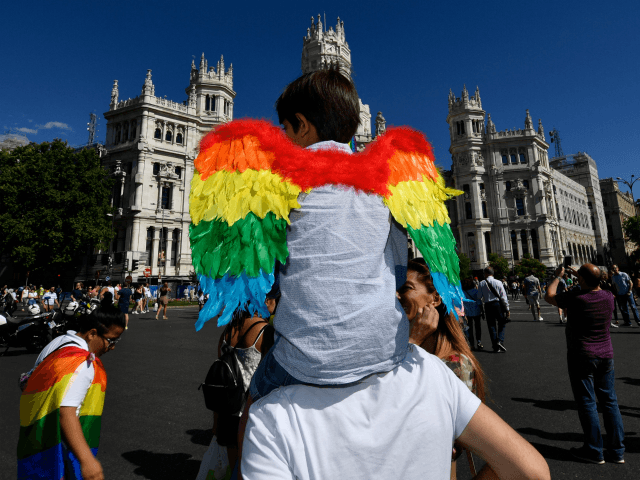 Any perversion is being promoted.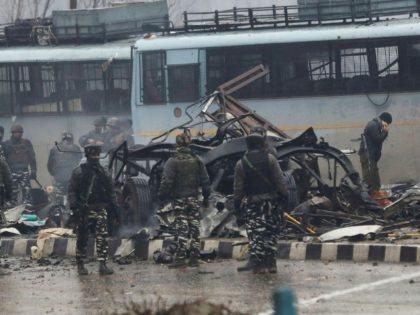 Calls for revenge attacks against Kashmiris after suicide bomber kills 42 Indian troopers in the disputed region.
Germany: Elderly man who facilitated Muslim migrant influx gets kicked out of his own flat to accommodate migrants
Who could be more deserving?
An elderly social worker "who helped with Germany's migrant influx in 2015 must move out of the flat he has lived in for 24 years. A 1990's court ruling allows German municipalities to evict tenants to accommodate refugees if other options are exhausted. The senior German reportedly does not understand the municipality's demands."
Islamic State bride from Canada asked not to be "judged too harshly," calls herself "humanitarian"
I say f*kc the humanitarians!
Aside from playing the victim card proficiently, one of the strategies of jihadists is to keep warning Westerners that they will face jihad attacks unless they abide by the wishes of Muslims. So if Westerners offend Muslims or fail to accommodate their demands, it is the fault of the West if a jihad attack happens.
Now comes another case of an Islamic State bride who pleaded "not to be 'judged too harshly' after escaping the terror group's last remaining territory in Syria." This Islamic State bride, "Kimberly" spouts a story about her "humanitarianism" that she expects everyone to believe:
"These people have been through an awful lot and they actually need your support and they need your help and they need their countries to back them up or you run the risk of them, some of them, becoming the very problem by pushing them away."
Robert Spencer in PJ Media: Stop Laughing: Yes, the Green New Deal Is Stupid and Evil, But It's Coming
Democratic leaders hurried to endorse eliminating air travel and wiping out cows. My latest in PJ Media. It is jihad-related in light of the alliance between these Leftists and Sharia supremacists, both wanting total control over the society:
Democratic socialist wunderkind Rep. Alexandria Ocasio-Cortez (D-N.Y.) has been receiving torrents of ridicule for the "Green New Deal" program she unveiled with great fanfare and media adulation on Thursday, and it's well deserved. But conservatives may come to find that laughter catching in their throats: as stupid as it is, and as disastrous as it would obviously be if it were implemented, many powerful figures on the Left aren't laughing. And it's not in the least impossible that they'll bring that disaster upon the nation by trying to implement it.
The popularity of Ocasio-Cortez herself is a case in point. She is attractive, passionate, and untroubled by the miseries of possessing an intellect. She was already famous before the Green New Deal rollout for demonstrating a sub-middle school understanding of the branches (which she calls "chambers") of government, exhorting Democrats to work hard to "take back all three chambers of Congress, uh, rather, all three chambers of government, the presidency, the Senate, and the House in 2020." She spoke before taking office about being "inaugurated" and, as a member of the House of Representatives, signing legislation. She is a vociferous foe of Israel and denounces the "occupation of Palestine," but can't explain why. Continue reading France, Acid Attacks & the Yellow Vest Revolution →