by Judith Bergman  •  December 9, 2018 / Gatestone Institute
The EU has been paying particularly North African governments for years to keep migrants away from the European continent. The effort seems to have yielded few results in terms of stopping migration to Europe.
The UN Global Compact stipulates that, "media outlets that systematically promote intolerance, xenophobia, racism and other forms of discrimination towards migrants" should not receive "public funding or material support."
Already, it is clear what this stipulation means in practice. The UN recently banned the Canadian outlet Rebel Media from attending the Conference for the Adoption of the UN Global Migration Compact. When Rebel Media asked for an explanation, they were told that the UN, "reserves the right to deny or withdraw accreditation of journalists from media organizations whose activities run counter to the principles of the Charter of the United Nations, or who abuse the privileges so extended or put the accreditation to improper use or act in a way not consistent with the principles of the Organization. The decisions are final".
This form of totalitarian behavior on the part of the UN should encourage more states that still value democracy, immediately to back out of the Compact.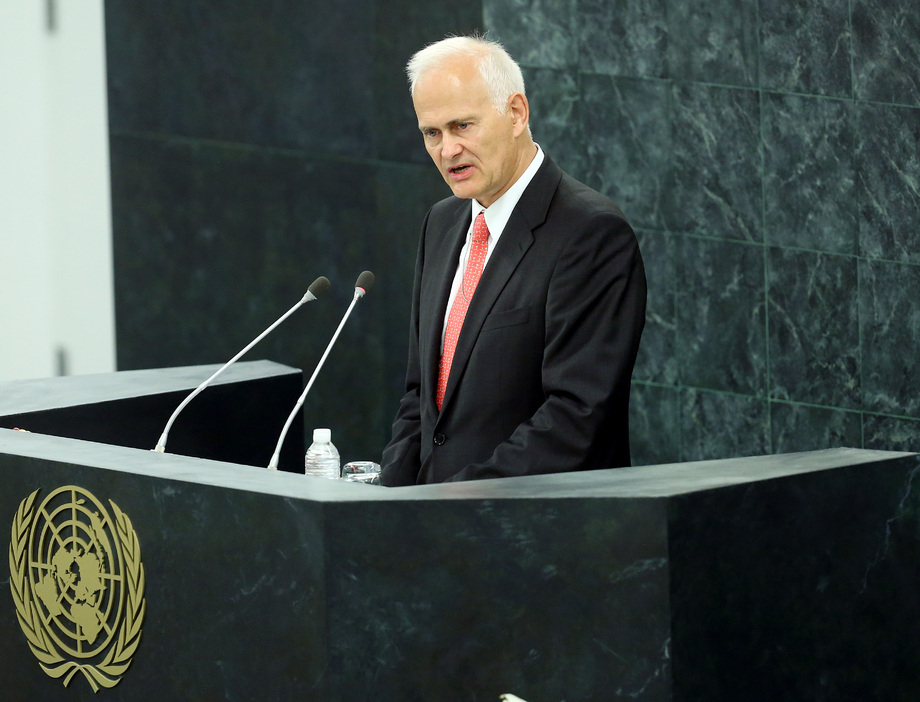 Götz Schmidt-Bremme, head of the UN's Global Forum on Migration and Development, has admitted that the UN's Global Compact for Safe, Orderly and Regular Migration is a "controversial text," adding: "Maybe the benefits of legal migration were over-emphasised and we forgot about the challenges… we underestimated the need of communities that above all want to see migrants integrate." (Image source: United Nations)
.
"We forgot about the challenges…" Can you imagine?