Well this is interesting.  I had got used to the standard response to terror.  I had thought that when 22 young people get blown up by a suicide bomber in Manchester we were meant to say that it made 'no sense', that it 'wouldn't change us' and that 'love' must overcome 'hate'.
I thought that when a crowd of people get run over and a policeman stabbed to death we were meant to say 'We may never know' what caused such an outrage'.  And that when people slit the throats of Londoners while shouting 'This is for Allah' we agreed that only perpetrators themselves were responsible for such inexplicable actions?  At most, weren't we just meant to rouse ourselves to a chorus of'Don't look back in anger' and move on?
Well what a very different standard applies when the victims are a group of Muslims exiting a mosque.  Since that despicable attack I have watched with astonishment as British Islamists and the British left who are so insistent that we should all refrain from 'pointing fingers' after any Islamist attack have taken both their fists out for this one.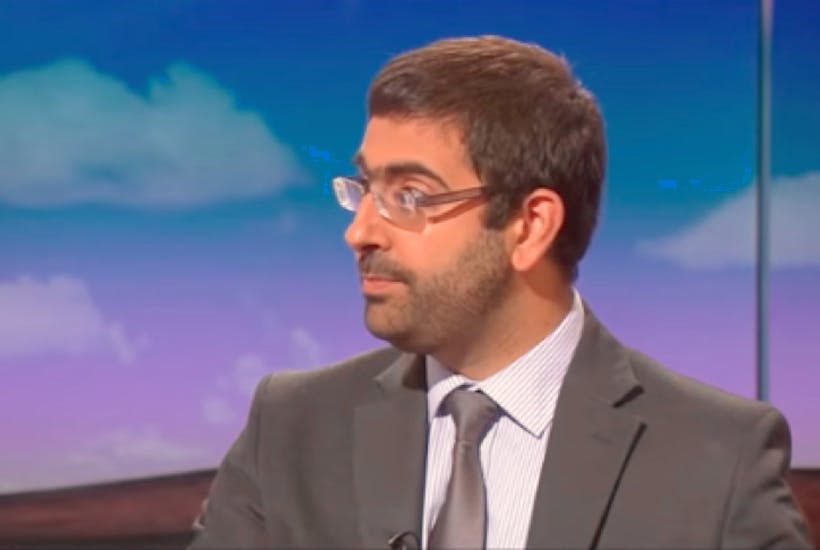 On Monday'sBBC Daily Politics, a spokesperson for the Muslim Council of Britain – Miqdaad Versi – chose to leap right on in and name me as a hate preacher who should not be allowed to speak in public.  I am quite certain that there is no score-settling going on here.  I'm sure that this statement has nothing to do with the MCB's ongoing bitterness about being barred from engagement with the British government – a stance which has held since one of the MCB's leaders signed a declaration approving of attack on British ships.  And I'm sure that Miqdaad's strange equation of me with the jailed preacher Anjem Choudary has nothing to do with my previous calling out of his own penchant for dodgy facts.
Later on Monday the BBC allowed it to happen again.  The BBC chose to interview Massoud Shadjareh about the previous night's terror attack in Finsbury Park.  Mr Shadjareh is one of the leaders of the IHRC (Islamic Human Rights Commission). The IHRC is a group which, as I have said here before, is 'farcically misnamed'. In his brief vox pop Shadjareh made sure to get straight down to business, swiftly naming the Muslim reformer Maajid Nawaz and yours truly as 'hate preachers' who must be silenced.  Again, I am sure that Mr Shadjareh was not just settling scores.