* Danish appeals court rejects lawsuit against newspaper that published prophet cartoons
                                                 
* They failed then and now they failed again. That doesn't mean they'll give up: the jihad is permanent and relentless, the infidels must be brought to yield. Â So now they're going to take it to the European court in Strassbourg:
Muslim cartoon case fails to reach Denmark's top court
* Update 1:Â Denmark: Two jihadists found guilty of preparing attack
* Update 2:Â Al-Qaida in Yemen Threatens Denmark and Europeans With "Killing", "Slaughter", and "Heavy Blows" Over Cartoon Controversy
* Update 3:Â One of two Tunisians held in Denmark for allegedly plotting to kill a cartoonist who satirised the Prophet Mohammed has been granted asylum in the Scandinavian country, judicial sources said on Tuesday.
COPENHAGEN – Denmark's justice ministry rejected Tuesday a bid by seven Muslim lobby groups to take the Jyllands-Posten to the Supreme Court for publishing controversial cartoons of Prophet Muhammed.
The Danish newspaper caused a furore in September 2005 when it published the cartoons, triggering anti-Danish protests in several Muslim countries.
 
 
One of the 12 cartoons portrayed Muhammed as a terrorist wearing a bomb-shaped turban.
The judicial commission, which decides if cases can be heard by the Supreme Court, rejected the groups' claim without giving reasons. It was the third attempt by the group to take the case to the Supreme Court.
The case had already been defeated in Denmark's Court of Appeal in June this year, which upheld a lower court ruling from October 2006.
In its ruling, the Court of Appeal said the caricatures did not aim to insult followers of Islam, as the claimants alleged.
The court emphasized that "terrorist acts have been committed in the name of Islam, and it is not illegal for these acts to be made the object of satirical representation."
The seven groups say they will continue their legal action by pursuing the case at the European Court of Human Rights in Strasbourg.
*
NEFA Foundation: Al-Qaida in Yemen Threatens Denmark and Europeans With "Killing", "Slaughter", and "Heavy Blows" Over Cartoon Controversy
By Evan Kohlmann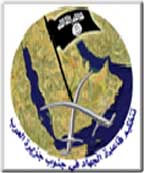 The NEFA Foundation has obtained and translated selected articles from the official magazine of Al-Qaida's network in Yemen, "Sada al-Malahim." The articles include a report published in the first issue of the magazine (released in January 2008) documenting a failed Yemeni government security operation targeting a suspected Yemeni Al-Qaida member following his return from fighting U.S. forces in the jihad in Iraq. The articles also include two pieces from the second issue of the magazine (released in March 2008), focusing on the Danish cartoon controversy and, respectively, the dangers facing "infidels" who dare to attempt to visit any region of the Arabian Peninsula. Regarding the cartoons, a Yemeni Al-Qaida columnist charged, "the Europeans have entered—as they have entered previously—into a Christian war with Islam and the Muslims. They have opened the doors of hell for themselves, and have opened wide the door to the killing and slaughter of their citizens… If they do not rid themselves of these cartoons, apologize for them, declare that they are no longer permitted, and punish those who insult the Prophet of the Muslims, may Allah bless him and grant him salvation, then they shall be a legitimate target. Furthermore, it will become the responsibility of every Muslim to slaughter them anywhere in the world, and to set upon them with heavy blows." In the second article, titled "Bearing No Responsibility", another Al-Qaida writer threatened, "we disavow responsibility for any infidel who has entered the Arabian Peninsula, and his blood and money are open for the taking… Beware entering the Arabian Peninsula under any name or guise—be it as tourists, diplomats, scientific delegations, experts, or journalists. Otherwise, you shall be the primary target of the mujahideen. By Allah, the knife of Abu Musab [al-Zarqawi] is still dripping blood, and we are now holding it."
The articles available on the NEFA Foundation website include:

* Issue #1: Failed Yemeni Security Operation
* Issue #2: Danish Cartoon Controversy ("Illumination, by Abu Hurairah al Sanani")
* Issue #2: Threats to Those Entering the Arabian Peninsula ("Bearing No Responsibility")