Video: Mohamed Zuhbi says he would pose no threat if he came home (ABC News)
An Australian Muslim  terrorist with Australian passport in Syria has denied funding terrorism after his bank accounts were closed when he became a vocal supporter of militant group Islamic State in Iraq and Syria (ISIS).
Australian ISIS supporter Mohamed Zuhbi denies funding terrorism after bank accounts frozen
All the terrorists are just Facebook friends:
Mr Zuhbi insists he does not know them personally.
"… they are not acquaintances, just friends on Facebook," he said
Iraq says declaration is a threat to all nations
The Islamic State's declaration of a caliphate is a message that the group has become a threat to all countries, the  (shiite)Iraqi army has said.
"This declaration is a message by Islamic State not only to Iraq or Syria but to the region and the world. The message is that Islamic State has become a threat to all countries," said army spokesman Qassim Atta. I believe all the countries, once they read the declaration will change their attitudes because it orders everybody to be loyal to it," he said.
Our learned anal-ysts will sleep right through it. It takes something much stronger to wake them up.
Our culture is not protected within Islam. Our culture to them is alien, debased and illegal, so it's okay for them to publicly denounce ours as evil. Yet our culture inhibits criticism of theirs.
Has there ever been a greater cultural imbalance that shows no sign of being confronted by the Left?
But the middle ground is stirring, there is movement afoot, we are starting to see the ugly face of Islam and governments are being forced to recognise and address its vile excesses.
A new Islamic terrorist State of Iraq is emerging and when it tires of killing its own it will turn its attention West and call upon those it has exported to our suburbs to help.
And they will.
Because all Muslims, like all dogs, share certain characteristics, and the same ideology:
British Muslims' right to fight in Syria backed by ex-adviser on radicalisation
Ex-Prevent adviser Farooq Siddiqui says young jihadis who 'walk the walk' against Assad should not face arrest on return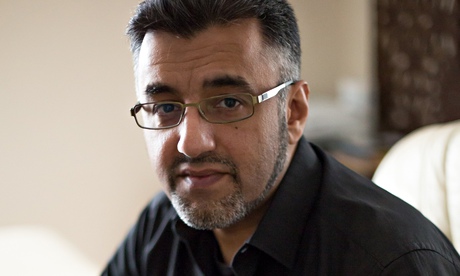 Farooq Siddique, a former government adviser on radicalisation of Muslims, defended British jihadis fighting in Syria. Photograph: Paul Blakemore
A former senior government adviser on tackling radicalisation and extremism has defended the right of British Muslims to travel to Syria and fight.
Farooq Siddiqui, a former regional manager for the government's controversial Prevent strategy, said it was acceptable for Britons to "walk the walk" and travel to Syria to fight the forces of President Bashar al-Assad. (The Guardian)
Jihad by the mouth and by the pen:
ADINA KUTNICKI.COM
And it's probably because the CEO of Coca Cola, Muhtar Kent, is a Muslim* who happens to be listed by Forbes as a top Amnesty supporter. *exposed-now-we-know-why-the-controversial-coca-cola-super-bowl-commercial-featured-a-muslim-woman-wearing-a-headbag The TV ad says, "There's no better time than now to embrace new people in your life. Start a conversation, share a smile, make a friend for life. Ramadan Kareem!" […]Read more of this post
In a discussion about full-face veils, a roomful of Muslim supremacists in Britain defend what they consider their "human right" to cover their faces in public. Douglas Murray, British writer, journalist and commentator, is a frequent critic of Islam, and has identified what he sees as, "a creed of Islamic fascism – a malignant fundamentalism, woken from the […]Read more of this post