by Soeren Kern  •  September 21, 2014
"My son and I love life with the beheaders." — British jihadist Sally Jones.

 Mujahidah Bint Usama published pictures of herself on Twitter holding a severed head while wearing a white doctor's jacket; alongside it, the message: "Dream job, a terrorist doc."

British female jihadists are now in charge of guarding as many as 3,000 non-Muslim Iraqi women and girls held captive as sex slaves.

"The British women are some of the most zealous in imposing the IS laws in the region. I believe that's why at least four of them have been chosen to join the women police force." — British terrorism analyst Melanie Smith.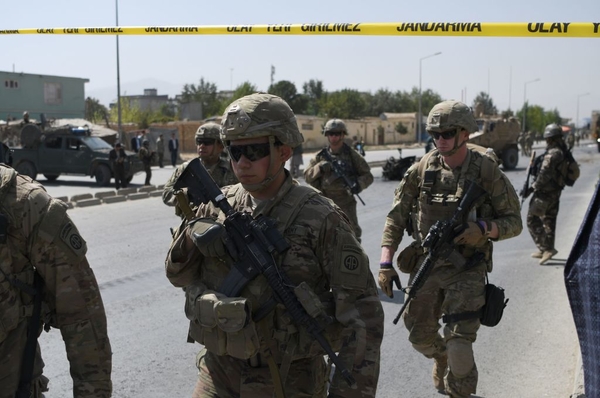 Khadijah "Maryam" Dare, a young London woman who converted to Islam and moved to Syria to marry a Swedish jihadist, is shown here in Aleppo setting off to go shopping with a friend and their small children. They bring along their AK-47 assault rifles "just in case". (Image source: Channel 4 video screenshot)
Great Britain is now the leading European source of female jihadists in Syria and Iraq.
As many as 60 Muslim women between the ages of 18 and 24 are believed to have left Britain to join the jihadist group Islamic State [IS] during the past twelve months alone, according to British terrorism analysts.
Dozens more have inquired about joining IS since the beheading of American journalist James Foley in Syria in August 2014 set off a frenzy of enthusiasm within jihadist circles.
Many of the women seem to be motivated by the hope of finding a jihadist husband, analysts say, apparently because they covet the cultural and religious "prestige" conferred upon Muslim widows whose husbands have died as "martyrs" for Allah.
Until recently, most of the British women affiliated with IS have been restricted to performing domestic chores such as cleaning and cooking. Lately, however, some women have become restive and have demanded a greater role in the IS enterprise.
Continue Reading Article