The PM is wrong to excuse Islam, writes Andrew Bolt:
THE Prime Minister is wrong. I'm sure Tony Abbott knows it, too, but does not dare publicly tell the truth about Islamic terrorism.
Abbott insists Islam had nothing to do with last week's shooting of tourists in Tunisia, bombing of Shia worshippers in Kuwait and beheading of a man in France.
"What's being done by Daish (the Islamic State) has nothing to do with God, it has nothing to do with religion," he claimed on Saturday.
Is he kidding us? (More below the fold)
Tunisian gunman 'went to ISIS terror camp in Libya' three months ago http://dailym.ai/1Hsfd5j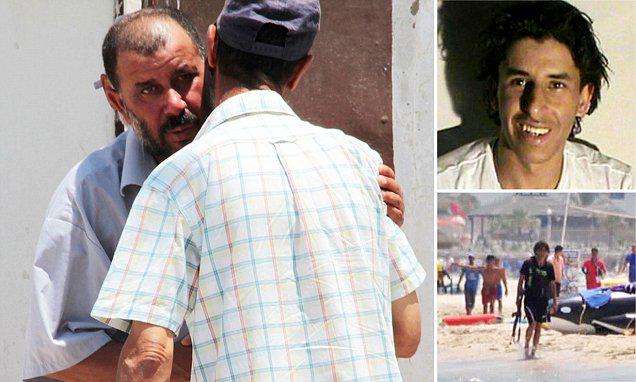 Tunisia has made its first arrests in connection with last week's jihadist attack at a beach resort that killed 38 people, Interior Minister Najem Gharsalli said on Monday.
"We have started by arresting a first group, a significant number of people, from the network that was behind this terrorist criminal," Gharsalli said at a joint press conference with his German, French and British counterparts.
 A message from Geert Wilders:
Egypt to remove books of Salafi scholars from Mosques. 
List of banned scholars:
– Sheikh Muhammad Ibn Abdul Wahhab
– Imam Ibn Taymiyyah
– Sheikh Ibn Baz
– Sheikh Ibn Uthaymeen
– Sheikh Abu Ishaq al-Huweini
– Sheikh Mohamed Hussein Yacoub
– Sheikh Mohammed Hassan
The MuBro's strike back:
BREAKING: Egyptian Attorney General Barakat died of wounds sustained in IED attack earlier today in northeast Cairo.
 A holiday maker  who thought Tunisia was safe….
 The assassin meats his virgins…..
The Egyptian Ministry of Religious Endowments have launched a campaign to remove the books of scholars that belong to the Salafi movement from all mosques in Egypt
MUSLIMVILLAGE.COM
Joke of the Day
The Islamic State, which claims credit for the two worst attacks and is linked to the beheading, has nothing to do with Islam?
For heaven's sake, we can all read. "Islam" is in the very title of this terrorist outfit.
And if religion had nothing to do with the attacks, why has Tunisia's president just ordered 80 of the country's mosques to be closed in response?