Burma is doing fine. It doesn't need any advice from America's Marxist Muslim POTUS.
WASHINGTON (Reuters) – President Barack Obama said on Monday that Myanmar needs to take seriously the issue of how it treats the Rohingya people if it wants to…  REUTERS
.
Related: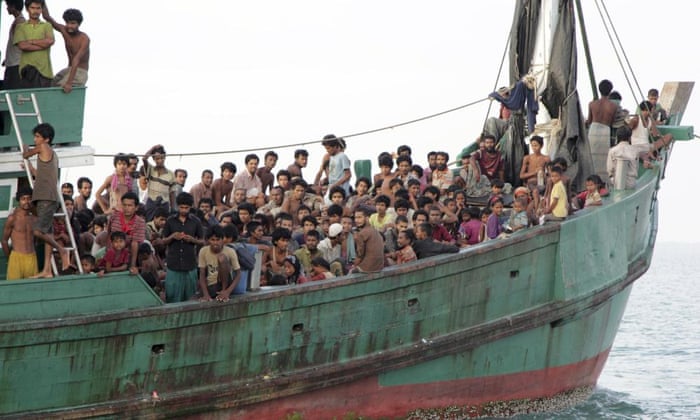 As many as one in 10 of all Rohingya in Burma have fled by boat, making a dangerous voyage with human smugglers who have left them trapped at sea for weeks or forced them into secret jungle camps.
The claim is made by Chris Lewa, whose Arakan Project tracks the movement of Rohingya as they have fled persecution over the past three years, cramming into primitive boats as part of a lucrative smuggling trade.
"At least 100,000 Rohingya have left … which is about 10% of the Rohingya population," she told the Guardian by phone.
The government of Burma does not recognise the roughly 1.1 million Muslim Rohingya as citizens, creating a stateless people. In 2012, deadly clashes with Buddhists in the western state of Rakhine caused 140,000 Rohingya to flee their homes.
Some claim that as many as one in 10 of all Rohingya in Burma have fled by boat, making a dangerous …
In Islam countries, Koranimals systematically oppress and murder their minorities while the world stands by and yawns. Nothing has changed since the genocide on the Armenian Christians. When it comes to Islam, a whole army of hired scribblers produces BS propaganda on end. Sickening and outrageous are especially the false accusations against the Buddhists of Burma, which you can see here. None of it relates to Buddhists killing Muslims.