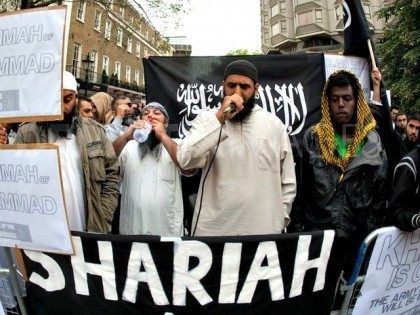 Earlier this week, the NY Times published an image of Pope Benedict XVI made entirely of condoms. Some asked why the Times published this image after refusing to publish the Charlie Hebdo cartoons back in January. There seems to be a double standard at play. (Breitbart)
Sharia Stooges at NY Times: Muhammad Cartoon in the New York Times? Of Course Not Current Affairs Left/Islamic Alliance: Media, intelligentsia NY Times…
 | Pamela…
GELLER
The authors magic carpet is emitting heaps of bullshit. Or is it him?
Most comments are good though.
IN THE past few days the world watched in horror as the atrocities committed by extremists in France, Kuwait and Tunisia unfolded. Once again the majority of… COURIERMAIL.COM.AU
.
Too late! Allah already divided the world in believers and unbelievers:
The Australian judiciary needs a serious shakedown: 
Hamdi Alqudsi, who is accused of recruiting others to fight with terrorist organisations in Syria, has successfully applied to live at a southwest Sydney…  DAILYMAIL.CO.UK
.
Pamela battles on:
Today, the American Freedom Law Center (AFLC) filed a federal civil rights lawsuit against…
AMERICANFREEDOMLAWCENTER.ORG