POPE, FLANKED BY MIGRANTS, SAYS 'LET EVERYBODY COME'
Judson Berger writes at Fox News: Newly obtained congressional data shows hundreds of terror plots have been stopped in the U.S. since 9/11 – mostly involving foreign-born suspects, including dozens of refugees. The files are sure to inflame the debate over the Obama administration's push to admit 
…Read More…
You can't make this stuff up. Judicial Watch: The U.S. government gives refugees on public assistance special "loans" of up to $15,000 to start a business but fails to keep track of defaults that could translate into huge losses for American taxpayers, records obtained by Judicial Watch reveal. The 
…Read More…
.
On the day that South Yorkshire MP Jo Cox was murdered reporting restrictions on this trial at Crown Court Leeds were lifted and some of the crimes of these  Muslim men could be made public. I have not said anything here about Mrs Cox, and I am late in posting about these sentences. From the Halifax 
…Read More…
.
The immigrant boys were 8, 10 and 13. They also video taped the crime, but so far no arrests have been made and the City Council is in complete denial. The entire borrifying story with background from the Islamic texts is at Jihad Watch. 
 …Read More…
.
.
From the Conservative Treehouse: ….And they need to hide it, big time. It is not accidental that Loretta Lynch was featured on all five major broadcasts for the Sunday news cycle (Topic Orlando Terrorism).   You might well remember the last time a key administration official named Susan Rice met 
…Read More…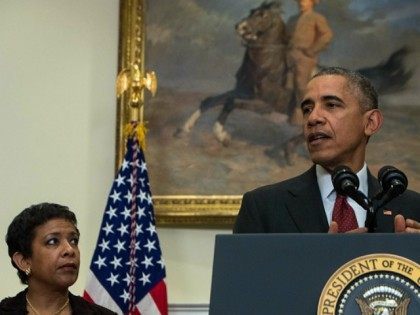 Orlando mass killer Omar Mateen's motivation remains a mystery:
After meeting with prosecutors, first responders and victims of the Orlando terror attack, Attorney General Loretta Lynch said that the investigation is still ongoing, and a motive has yet to be established.
If only there was a record of Mateen himself offering some hints as to why he murdered 49 people. Alas, we'll probably never know. Also from the US Attorney General:
Attorney General Loretta Lynch admitted today that the FBI is unaware of the whereabouts of Omar Mateen's wife, Noor Salman.
.
And, in a column published on June 15, categorises it, correctly, with other Muslim murders of Infidels and of other-sect or deemed-insufficiently-Islamic Muslims that have been carried out in the past month or so; not forgetting the Muslim murder of Jews in Israel. Be sure to click on the link for 
…Read More…
.
Such as that so-called peaceloving majority of Muslims, which the most astute Infidels are beginning to understand is anything but. As reported by Shimon Cohen, for Israel National News, on 13 June. http://www.israelnationalnews.com/News/News.aspx/213589 "When There's a Terror Attack, The Whole 
…Read More…
.
Paul Sperry writes in the NYPost: President Obama says don't worry, the Orlando terrorist was just another "lone actor" operating in isolation, unconnected to any larger group of supporters. In fact, these so-called "lone wolves" are running in packs, and suggesting otherwise gives the public a false 
…Read More…