Robert Spencer:
"So far, the investigation has found no evidence of an attempted political assassination or extremism…" As if a Muslim carrying out a jihad/martyrdom suicide bombing in a wine bar weren't evidence enough of "extremism." Have German authorities determined yet whether or not the invasion of Normandy was a sign of anti-Nazi sentiment?
The BBC:
"Syrian dies in German blast".
Eh? How about '12 Germans injured by Syrian suicide bomber'. The media are complicit in all of this.
A 27-year-old Syrian man denied asylum in Germany a year ago died on Sunday when he set off a bomb outside a crowded music festival in Bavaria, an official said, in the fourth violent attack in the country in less than a week.
That's it! Don't deny these people asylum, you fools! That's why they blow you up.

A Syrian (Musel-)man killed a woman with a machete and wounded two others Sunday outside a bus station in the southwestern German city of Reutlingen before being arrested. Police said there were no indications pointing to terrorism.
Police spokesman Bjoern Reusch told The Associated Press that witnesses said the 21-year-old asylum-seeker, who was known to police, was having an argument with the woman before attacking her about 4:30 p.m.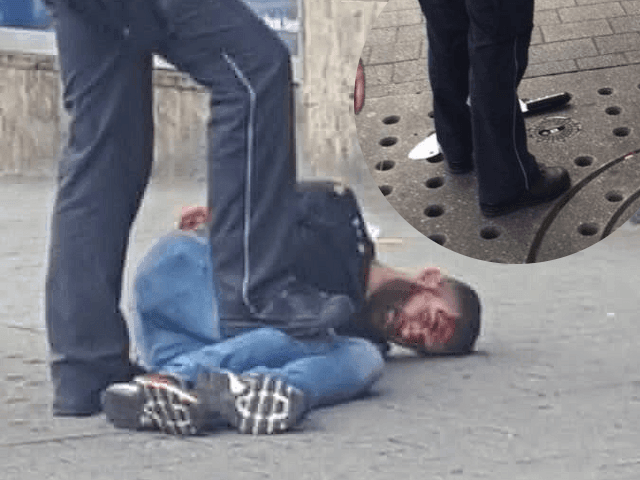 A bystander ran over a machete-wielding refugee this afternoon, ending a rampage that saw a pregnant woman killed and two other injured in Reutlingen in Baden-Württemberg, Germany.
While there are no exact details of motive to the attack yet, pictures uploaded to social media show a young bearded man in the process of being arrested and German police have told media that the perpetrator was a "Syrian refugee" who "acted alone", reports the Frankfurter Allgemeine Zeitung. The attack is believed to have taken place before 1630 Central European Time.

The teenager who shot and killed nine people in the Munich massacre… launched his killing spree in the Bavarian city in an apparent revenge attack for being bullied… Thomas De Maziere, the German interior minister, said Sonboly's parents were asylum-seekers from Iran who came to Germany in the late 1990s.  
[A] 17-year-old refugee, identified as an Afghan, badly injured four passengers with an ax and a knife on a commuter train bound for the town of Wuerzburg in northern Bavaria.

THE number of women sexually assaulted during the Cologne migrant sex attacks has been revised upwards to an astonishing 1,200, German police documents reveal… just months after Angela Merkel controversially decided to welcome more than a million migrants and refugees from the Middle East and North Africa…
According to a freshly leaked police intelligence report more than 2,000 men were involved in the mass sex attacks but only 120 – many of them migrants – have been identified so far…
Earlier this year an Iraqi asylum seeker admitted raping a 10-year-old boy at a public swimming pool, claiming it was a "sexual emergency" as he hadn't had sex in four months. .