Paris Authorities Begin Destroying Migrant Camps after Calais Closure
Migrant slums on the streets of Paris are growing following the decision to close the Calais 'jungle' camp, forcing authorities to start clearing the areas.
Demolition workers moved into the French capital to clear the streets on Monday, supported by riot police, with some sources estimating up to 3,000 people had set up camp near the Stalingrad Metro station.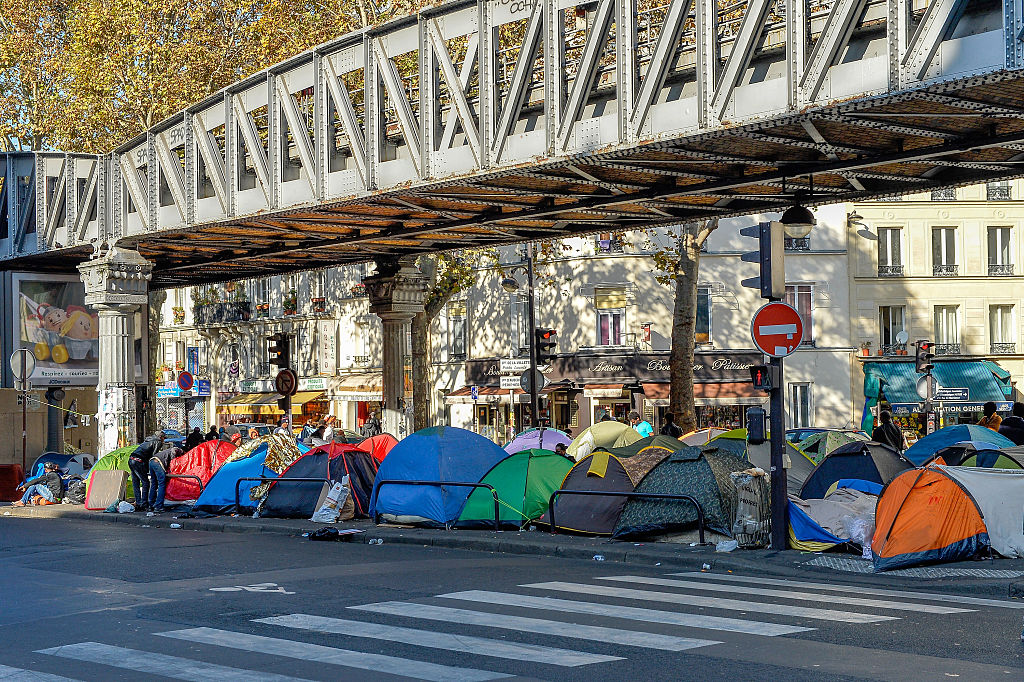 However, a resident at one of the Paris camps said he had travelled there from Calais in order to find a new way to get to Britain.
"It was getting too difficult to go to England from Calais," Hamid Hussein told the Telegraph. "I will stay here while me and my friends work out a different way to go there. We don't want to stay in France."
In other news:
Major push for UK mosques to make loud call to prayer THREE TIMES a day
… The prayer is normally called out five times a day, it recites the Takbir, which states that God is great Allah is greater (than any other god) Also stated is the Shahada, which is about Muhammed being the messenger of God. …
THERESA May has rejected a personal demand from Francois Hollande for Britain to accept 1,500 child migrants from the Jungle camp in Calais, it emerged yesterday.
The French President voiced his displeasure with the UK's efforts to help tackle the squalid settlement in a telephone call to Downing Street.
The resettlement scheme was also embroiled in fresh controversy yesterday when it was claimed a "child" migrant who came to Britain from Calais saying he was 16 could be as old as 22.
Haris Stanikzai, from Afghanistan, was brought over as part of the scheme to give sanctuary to underage refugees with family links here. His online profiles appeared to suggest the teenager could be older than first thought.
The Daily Express has been unable to verify the claims but they sparked accusations that checks on those being brought to the UK were nowhere near as rigorous as they should be and prompted calls for an investigation.–EXPRESS.CO.UK|BY MACER HALL
Update:
Child protection officers have confirmed that thy are too scared to challenge these supposed 'children' coming into Britain for fear of jeopardising their careers.
Social workers and child protection experts are turning a blind eye to migrants entering the country who are clearly older than they claim, in order to avoid damaging their career.
Officers are being threatened with legal action against their decision if they determine that a migrant is not a 'child'.
WWW.JAYDAFRANSEN.COM
|
BY ADMIN