Posted on  by Baron Bodissey
Earlier today a man went on a rampage in the German city of Heidelberg, running his car into pedestrians and killing one person while injuring two others. After his car crashed, the perpetrator got out brandishing a knife. He ran away, but when police caught up with him, he refused to drop the knife, so he was shot.
There's no indication of any Mohammed Coefficient to the incident. Police say the suspect is a mentally ill German citizen "without a migration background".
The first video below shows the point where the attacker was surrounded by police, and includes the sound of a single gunshot. The second is a brief news clip from German TV.
Many thanks to Egri Nök (video 1) and Nash Montana (video 2) for the translations, and to Vlad Tepes for the subtitling:
Video 1:
Video 2:
See also this Reuters article.
Two Thirds of Germans Fear Becoming Victims of Terror Attacks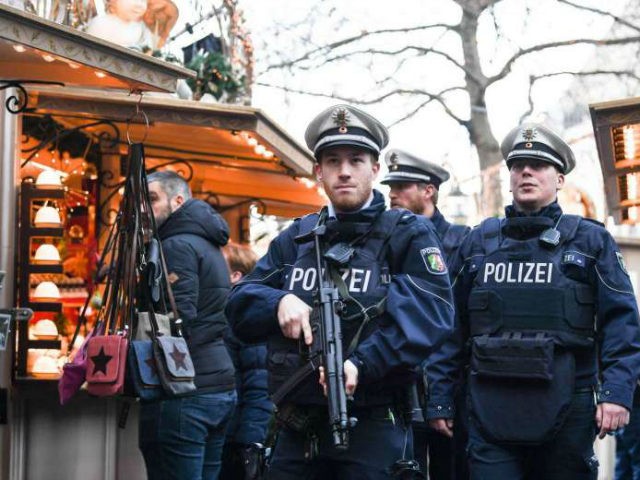 An alarming 66 per cent of Germans are afraid they will become the victim of a terrorist attack, with 10 per cent perceiving an "acute threat" to their safety.  The fear is even more widespread among women, the study published by German legal expenses insurance group ROLAND found.
Germany appears to have become a target of Islamist aggression since the beginning of the migrant crisis in the summer of 2015, with some blaming Chancellor Angela Merkel's open borders mass migration policy.
Several serious plots have been foiled by security forces. In February last year, three Algerians said to have "lived in refugee shelters" were arrested for plotting to attack Berlin.