Molenbeek" — the Brussels borough that The Guardian described as "becoming known as Europe's jihadi central."
Islam in the Heart of England and France
by Denis MacEoin  •  April 23, 2017
"There are plenty of private Muslim schools and madrasas in this city. They pretend that they all preach tolerance, love and peace, but that isn't true. Behind their walls, they force-feed us with repetitive verses of the Qur'an, about hate and intolerance." — Ali, an 18-year-old of French origin, whose father was radicalized.
"In England, they are free to speak. They speak only of prohibitions, they impose on one their rigid vision of Islam but, on the other hand, they listen to no-one, most of all those who disagree with them." — Yasmina, speaking of extremist Muslims in the UK.
"Birmingham is worse than Molenbeek" — the Brussels borough that The Guardian described as "becoming known as Europe's jihadi central." — French commentator, republishing an article by Rachida Samouri.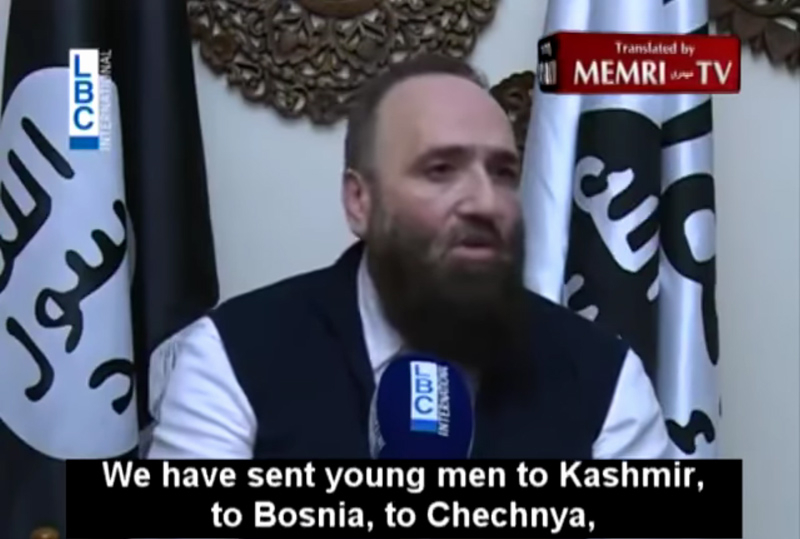 Omar Bakri Muhammed, who co-founded the British Islamist organization al-Muhajiroun, admitted in a 2013 television interview that he and co-founder Anjem Choudary sent western jihadists to fight in many different countries. (Image source: MEMRI video screenshot)
.
The city of Birmingham in the West Midlands, the heart of England, the place where the Industrial Revolution began, the second city of the UK and the eighth-largest in Europe, today is Britain's most dangerous city. With a large and growing Muslim population, five of its electoral wards have the highest levels of radicalization and terrorism in the country.
Continue Reading Article

In other news: