EUROPE IS AT WAR
What did Sweden do to deserve Islamic terror attacks? Did they enslave black people? Did they colonize Arabia? No. They are guilty of allowing Mohammedan headbangers to settle in their midst, behind enemy lines, from where they plot the demise of the infidel society.
Here's a typical BS report from the NYT:
The attack struck the heart of a nation known for its peacefulness and tolerance, and turned a warm spring afternoon into a scene of terror.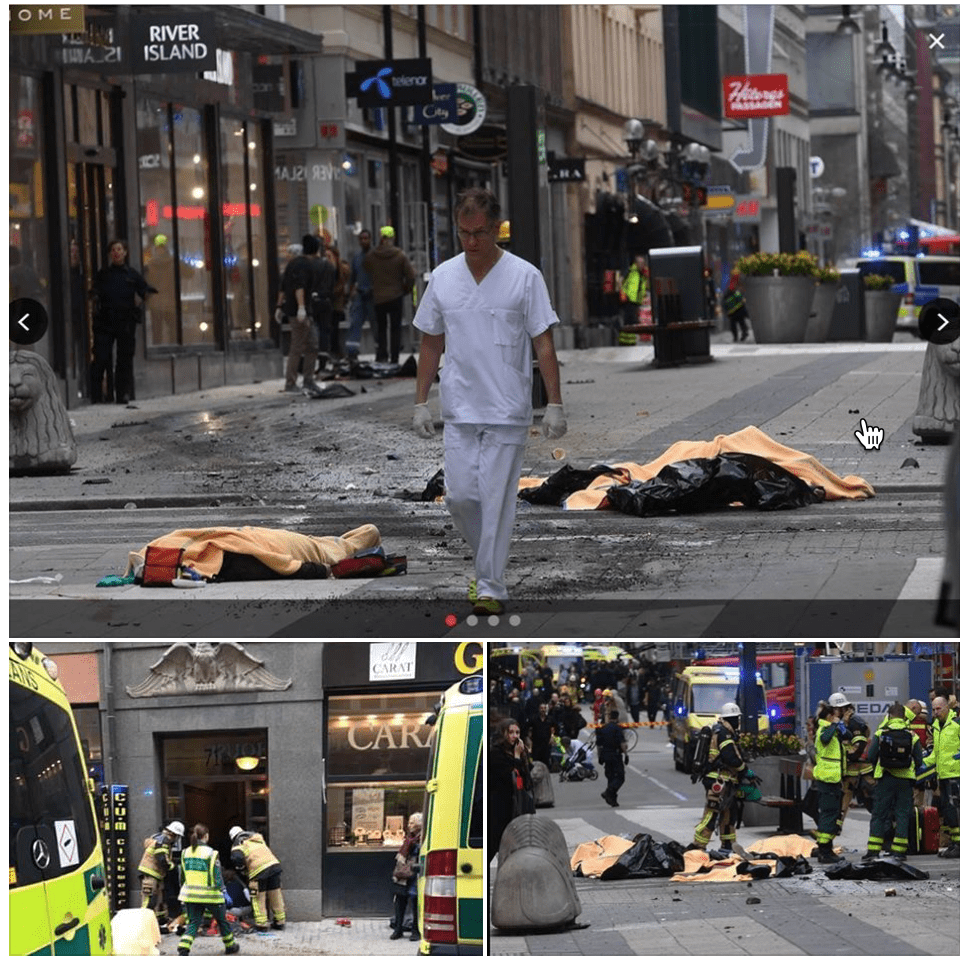 Stockholm's Central Station was shut down. The tube network was also closed amid fears the suspect was hiding underground but has now been cleared to open, according to Stockholm's public transport authority.
Officers said the vehicle crashed into a group of people on the street outside a shopping centre in Klarabergsgatan after racing down six streets at about 3pm local time.
Hundreds of shoppers were seen fleeing for their lives after the articulated lorry rammed into the corner of the building. Horrifying images of the aftermath show blood smeared on the roads and bodies covered by blankets. Dozens more have been injured, some critically.
Armed terrorists were then seen running into Stockholm's Central railway station and opening fire. Two people were also said to have been stabbed. Police have shut the station down, which is the main hub for communal transport in the city.
Eyewitness Report
…