Victorian taxpayer funds to pay for 'mosque open day'
STATE taxpayers will fund a "mosque open day" to help "weed out Islamophobia" in Australia.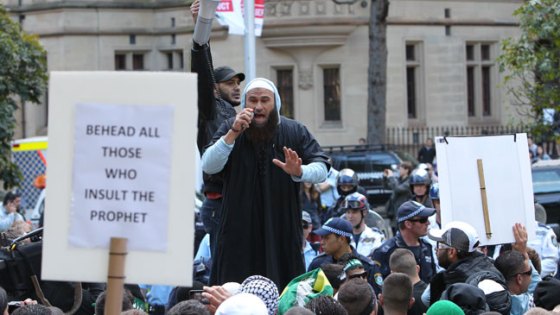 Victorian mosques will open their doors and hearts to the public of all beliefs to strengthen community spirit, build better relationships with neighbours and breakdown misconceptions about Islam.
Next month's event will involve several mosques across Victoria opening their doors to non-Muslim neighbours, local schools, businesses, church groups and politicians.
Related news:
Visitors will be offered guided tours with refreshments and discussions about Islamic beliefs and the "positive role Muslims and mosques play in Australian society".
The Islamic Council of Victoria (ICV) said it received funding from the Victorian Multicultural Commission for the project "in an attempt to break down misconceptions and help weed out Islamophobia on a national scale".
While the amount was not specified, the state's peak Muslim body received more than $95,000 in taxpayer grants in 2016-17, including a two-year $80,000 "community harmony" payout and $10,000 for a Muslim arts festival.
Since 1999, the council has received at least $1.28 million in state government funding, according to data obtained by the Herald Sun.
In an interview earlier this year, ICV president Mohamed Mohideen praised Premier Daniel Andrews for "wonderful" leadership, but was critical of Prime Minister Malcolm Turnbull.
"(Turnbull) was really positive before the elections. After the elections, I don't know, he disappeared," he said in an ICV newsletter.
"In a sense, he's not said anything negative about the Muslim community, but he's not said anything to defend the Muslim community when his own party members have been building up this hate and fear."
In the media release for Victorian Mosque Open Day to be held on May 7, the ICV said the state had about 200,000 Muslims and more than 476,000 nationwide.
Mr Mohideen said: "We want the Victorian community to look beyond what is portrayed of Muslims and build dialogue and friendships while sharing mutual respect and understanding."