Rotherham Child Rape Victim: 'Authorities Did Nothing', Was Told Not to Mention Ethnicity of Attackers
A survivor of a Muslim grooming gang in Rotherham said she reported being raped when she was 13 years old, but authorities did nothing and told her not to mention the ethnicity of the attackers.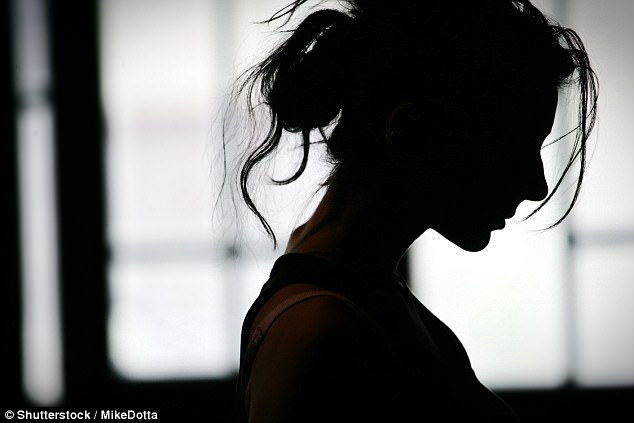 The rape survivor, Emma, told Katie Hopkins on LBC radio on Sunday: "I actually reported my abuse 14 years ago. I went to the authorities, my parents did. I sat and gave video interviews with the police, I was willing to work with them.
"But as soon as I said the names, I was made to feel as though I was racist and I was the one who had the problem."
"I was specifically told not to comment on the ethnicity of the perpetrators," Emma said, adding she was told "numerous times" by police and social workers not to mention race.
"I knew I wasn't racist, but I felt like that was used as a way to silence me."  (More below the fold)
Fully implementing Trump's travel order cannot happen soon enough to keep sick bastards like this out of the United States.
THEBLACKSPHERE.NET
A 19 year-old Iraqi immigrant was arrested of suspicion of raping a child at a daycare in Sweden. –THE GATEWAY PUNDIT
The offences include rape, trafficking, sexual activity with a child, child neglect, child abduction, supplying drugs and making indecent images of children.
When the State (funded by you) refused to criminalise/condemn Muslim rape of schoolgirls, the State gave them the green light.
He has since been released, but he's got quite a fight on his hands:
Americans do not realise that Britain is a police state with no free speech. A reporter for The Rebel has been arrested for commenting on police failure to…  NEWPOLITICSTODAY.COM
Author Douglas Murray says that the immigrants are coming to Europe are not becoming more European, but Europe is becoming more third world instead.
Mr Murray has written a book called "The Strange Death Of Europe: Immigration, Identity, Islam" in which he has reseached the effect of heavy immigration on Britain and Europe.
One particular thing shocked him in his research – London is actually twice as homophobic as any other part of Britain. And he said that is because the la…
See More—LBC.CO.UK
A Muslim cleric who allegedly presided over Melbourne wedding involving a child bride is fighting the charge in court.
Former imam Ibrahim Omerdic, 61, appeared before the Melbourne Magistrates' Court on Friday charged with conduct that caused a minor to enter into a forced marriage.
The marriage involved a 34-year-old man and a 14-year-old bride.
Omerdic was an imam of the Bosnian Islamic Society and Noble Park Mosque when he oversaw the alleged ceremony on September 29 last year.
He was sacked after he was arrested in November, and his marriage celebrant licence was revoked.
Barrister Daniel Gurvich QC on Friday said the defence will contest whether there was a marriage and whether there was any intention to perform the marriage ceremony.
"There is an issue of whether there was any solemnisation of a marriage," he told Magistrate Simon Zebrowski.
Two witnesses will give evidence about the alleged ceremony at a contested hearing on May 17.
Video of the alleged ceremony will also be played in court.
Omerdic has had his bail extended until his next appearance.
Continued:
Asked by Ms. Hopkins how that made her feel at the time, Emma said: "My perpetrators made me feel like I was in the wrong and they [police and social workers] fed into that. And I felt like: 'Maybe my perpetrators are right. Maybe it's not them that's got the problem, maybe it's me'."
Groomed from 12, Emma told LBC listeners she was a virgin when she was raped at age 13. Detailing that the rapes happened regularly, she described one occasion where she was locked in a property and sexually assaulted by multiple men.
The Muslim grooming gang then began blackmailing the young teen, and threatened to gang rape her mother if she told her parents.
"That was my life," she said.
The rapes continued after she reported it to police, as authorities told her it was "[her] word against his". The police had also lost the clothes she had been raped in, leaving her with no evidence for a prosecution.
Let down by authorities, she found herself being further abused by other rape gangs. She reported rape again at the age of 14, but police said there was not enough evidence.
Eventually, her parents moved her out of the country.
"Nobody wanted to stop it, and that was the only way they could stop it," Emma said.
Ms. Hopkins told Emma that other parents of victims of Muslim grooming gangs had moved their daughters abroad, saying moving girls to different parts of the country was ineffective as the rape gangs are "networked between cities".
The Rotherham child sex abuse scandal is the biggest child protection scandal in Britain's history, where, since the late 1980s, police and social services failed to protect girls from predatory grooming gangs made up of Muslim men for fear of being labelled racist, leading to institutional cover-ups.
Other Muslim grooming networks, including in Sheffield and Rochdale, have also been exposed since the first convictions in Rotherham in 2010.
Last week, Breitbart London reported that the BBC drama Three Girls, which tells the story of three children from Rochdale targeted by a gang of Pakistani and Afghani origin Muslims, makes no mention of Islam in the trailer or in any press releases.