Financing the Islamic expansion program will make us rich even if it will never be profitable. Most importantly, it will "make an end to the bullying of Muslims." That and more absurdities from an Islamic headbanger by the name of Sheik Tawfique Chowdry: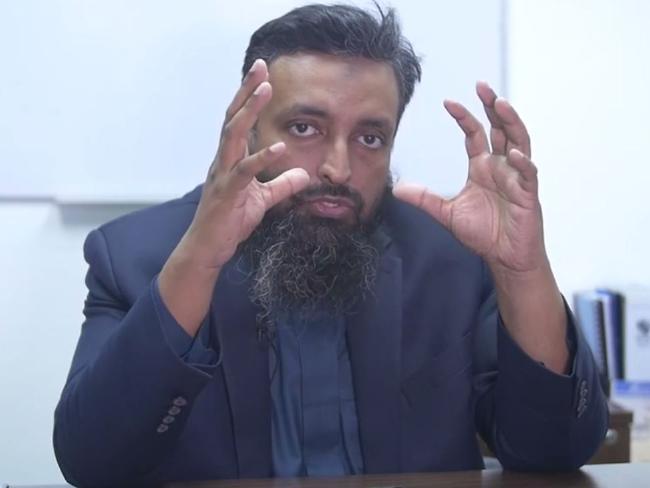 Islamic schools a good investment because 'the government ultimately backs them'
CHRISTOPHER HARRIS, The Daily Telegraph
A PARRAMATTA co-operative specialising in financial products compatible with sharia law has spruiked Islamic schools as a profitable investment venture that's failsafe because the Australian government ultimately backs them.
In a speech delivered via video to Islamic Co-operative Finance Australia Ltd last December, Sheik Tawfique Chowdhury said investment in the schools offered a high rate of return.
He said investment in the schools would generate huge wealth, which would put an end to so-called bullying of Muslims.
Sheik Chowdhury, a medical doctor who also established worldwide Muslim charity Mercy Mission, suggested applying the same principles to investing in retirement villages because mainstream facilities were where a lot of people "lose a lot of their Islam".
"There is huge demand for schools. We have more children than we actually have Islamic schools," he says in the video, which was filmed in Malaysia and has since been posted on the ICFAL website.
"This could easily be a strategic decision that is made and profit could be even better than a simple percentage of 4 per cent or 5 per cent that you might get," he says. "The point of the matter being this is also government-backed, because the government funds the schools, so the risk of loss is actually far less."
When contacted by The Daily Telegraph, Sheik Chowdhury denied that schools were run at a profit.
He said an investor who rents out a building to a school can make an industry return that is "regular".
"If an investor builds a building and rents it out to schools then they can get an industry return and the school can then use that for supporting more needy children," he said. "I do not support profiting from schools. Nor do I tolerate it. Nor do I run any for-profit schools and nor will I ever do so. All our schools are not-for-profit, never aiming to make any money."
However, in the footage of his speech he describes ­Islamic schools as a "profitable venture".
In it, he also urges members of the Islamic co-operative, which specialises in sharia-compliant mortgages and investment products, to think "outside of the box".
"I want you to think how your wealth and your money cannot only help you get wealthy (but also) help Islam in this country establish themselves … so the next generation don't have to be as poor as we are, and don't have to go through the Islamophobia that we do," he says.
In January the Malek Fahd School in Greenacre lost its funding after the Administrative Appeals Tribunal found Muslims Australia had been charging inflated rents of $2 million a year and found "the school was a big business".
The Islamic Co-Operative Finance Australia Ltd did not reply to The Daily Telegraph's inquiries and has since removed the link to the video in question from its website.