Swedish Journalist Shot in No-Go Zone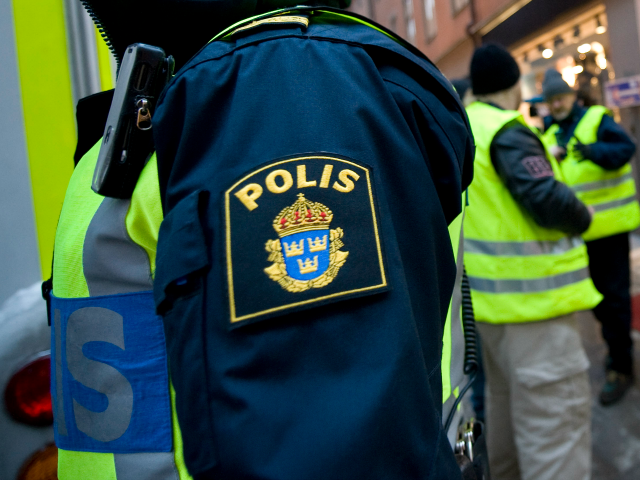 JONATHAN NACKSTRAND/AFP/ 
.
A former journalist who worked for the Swedish publicly funded broadcaster SVT has been shot in the Stockholm suburb of Tensta, known as one of the country's most notorious no-go zones.
The 29-year-old was shot just before 9 pm on Sunday evening in the heavily migrant populated suburb in the Swedish capital. He was found on the ground outside and quickly rushed to a hospital where it was discovered he had been shot in the leg but did not suffer from life-threatening injuries, Sveriges Radio reports.
According to the broadcaster, the man was well known in the area and had worked on diversity and democracy projects. SVT editor Geronimo Åkerlund said that the victim had worked as a researcher for the broadcaster from 2016 up until the spring of 2017 in Rinkeby, another notorious no-go area. (More below the fold)
A Swedish municipality has hit back after it was criticized for offering a man and his three wives housing in apartments bought for more than 13.9 million kronor ($1.75 million) in total.
Nacka municipality hit back at claims spread by the local branch of the anti-immigration Sweden Democrat party that it had bought three bostadsrätter (a type of private housing cooperative which is a common form of home ownership in Sweden) in Saltsjöbaden for the man and his three wives.
"Nacka municipality has not purchased housing for any individual. The municipal's purchase of bostadsrätter is part of the work of arranging housing for new arrivals with a residence permit," it wrote in response to questions raised over the rumours.
"In 2017 Nacka municipality is to receive 370 new arrivals assigned by the Migration Agency."
Youth Festival Claims Sex Attack Epidemic 'Has Always Existed' in Sweden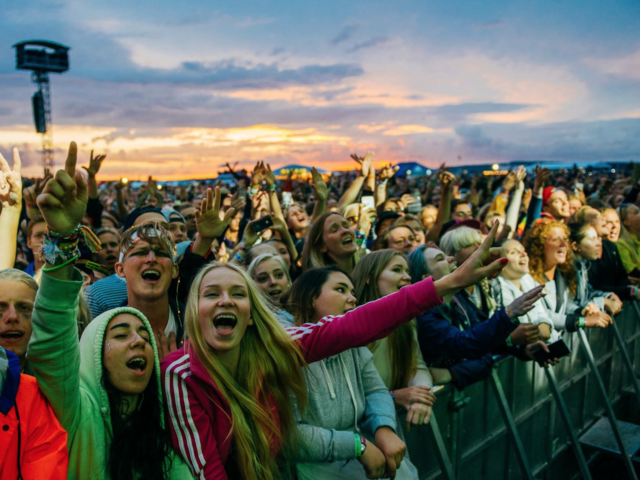 Sweden's youth festivals have always been plagued by an epidemic of sex attacks, according to the events manager of a festival where a number of children reported sexual abuse over the weekend.
By "always" the 'events manager'  means it started back in the seventies, when Sweden imported Mohammedans in large numbers.
"I've called around, speaking to people who went to festivals in their youth to ask how the situation was at the time," said Per-Erik Söderström, coordinator of 2 Days in Umeå, a festival for youths aged between 13 and 17.
"And they all say that it was exactly the same, the only difference is that girls were not reporting this kind of thing before."
The attacks are a "societal problem" for Sweden, he told SVT, adding: "Somewhere, we have failed, if girls are unable to feel safe when they go out and dance."
Swedish Journalist Shot in No-Go Zone
"He is not just a former employee, but a friend as well," Åkerlund said. When asked if he thought the shooting might have anything to do with the work the 29-year-old was doing or had done for the broadcaster he said: "We do not see any connection at this time."
Local Social Democratic politician Mohamed Nuur said he was concerned with the growing amount of violence in the area. "This shows that this has escalated to a higher level. in the past, it was just in criminal circles," Nuur said.
"Yesterday a man who has done so much for the area has been targeted. It could happen to anyone. This is evidence that it has gone to hell, forgive my language," he added.
Tensta has become one of the most violent no-go zones in Sweden in recent years. Footage secretly taken by Swedish police showed how little control authorities have over the area after police were attacked and told by locals: "You are not in charge here."
No-go zones are also plagued with rioting and burning cars. Earlier this year in Rinkeby, youths torched cars and looted shops after the arrest of a local man near the metro station. The incident garnered worldwide attention after U.S. President Donald Trump had commented on the effect of mass migration in Sweden.
More on the Mohammedan cultural enrichers with many wives & brats:
The Local, as well as several Swedish media including Metro and Swedish radio, has taken a closer look at the claims. This is what we found.
Nacka municipality, south of Stockholm, has bought 94 bostadsrätter worth around 305 million kronor since January last year, according to the local authority and to publicly available documents. The majority of these apartments, but not all of them according to the council, are rented out to newly arrived immigrants.
One of these has been allocated to a 57-year-old man, his wife and their children.
Another two apartments have been allocated to two other women, who are also registered in official Swedish records as both married to the same 57-year-old man, and their children. The women are all in their 40s.
Polygamy is normally illegal in Sweden, but such marriages are considered valid if the couples married in a country where it is allowed, if they married voluntarily and had no links to Sweden at the time.
The three apartments in question were bought by the local authority for 5.45 million, 5.2 million and 3.3 million kronor, according to public documents by Nacka's city development committee, seen by The Local.
According to the most recent figures by real estate statistics company Svensk Mäklarstatistik, the national average price for a bostadsrätt is 40,687 kronor per square metre, compared to 54,341 kronor in Nacka.
"The municipality does not purchase apartments over the market rate and not in the most expensive areas," said Nacka municipality on their website.
The Local has seen the addresses and the apartments are located in seaside town Saltsjöbaden, but on the outskirts and not in one of the most expensive areas.
Nacka municipality defended the purchase of the 94 bostadsrätter (some of which according to the council are also used to house other residents who need a temporary apartment through the social services) as part of their obligation to ensure accommodation is provided for new arrivals.
According to a new law which came into effect on March 2016 to handle the previous year's record influx of around 163,000 asylum seekers to Sweden, municipalities are obligated to take in and find housing for refugees assigned to them by the Migration Agency, in an effort to share the accommodation load.
"I am as frustrated as everyone else. We're doing it because we have to," wrote Nacka's mayor Mats Gerdau, a member of the conservative Moderate Party, on Facebook, arguing against the law but defending the purchase of bostadsrätter.
"Some say we should ignore the law. Maybe I'm old-fashioned, but I think you should obey existing laws."
Many new arrivals find their own apartment, often staying with friends or relatives. But those who can't get assigned to a municipality where they move once they have their residence permit. The municipality is then to find them a home for two years, after which they are to move out and find their own accommodation.
"I want to emphasize that no one GETS an apartment. The municipality provides a first home for a maximum of two years," wrote Gerdau.
"Of course you pay rent. And it is often crowded and you have to share an apartment."
"Everyone should realize that this law is not particularly good, other than possibly for the state which can empty its refugee centres and pass the responsibilty and costs to the muncipalities, who are forced into short-term and expensive solutions," he continued.
According to Svenska Dagbladet, in May this year a total of 52 of Sweden's 290 municipalities had bought bostadsrätter to sublet to new arrivals. Others have used council-owned first-hand rentals (hyresrätter), set up temporary buildings or been helped by private landlords. Nacka has also used some of these options.
All the information above can be found in official records, publicly available. Read more about Sweden's laws on freedom of information and public documents here.
Link dump: