Another jihadist said he prayed "that Allah destroy them, and shake them, and restrain their might to heal the hearts of the Muslims bombed in Mosul, Raqqa, and elsewhere!"
Jihadists rejoice on social media, Theresa May blames Donald Trump:
How much longer must we put up with this pathetic theatre after each and every terror attack until something is done about it?
London terror attack: Sick ISIS supporters CELEBRATE as 22 injured in Parsons Green
Not "sick", just islamic.
Jihadis rejoiced on social media after 22 people were injured at Parsons Green tube station shortly before 8.20am.
Scotland Yard have confirmed the explosion on the District Line train is being treated as a terror attack and have launched a desperate hunt for the bomber. 
But don't you blame Islam, kafir. Theresa May and the Paki mayor of Londonistan, Sadiq Khan, will come down on you like a ton of bricks.

Donald J. Trump
Another attack in London by a loser terrorist.These are sick and demented people who were in the sights of Scotland Yard. Must be proactive! ✔@realDonaldTrump
.
Theresa May has issued a rebuke to Donald Trump, after the US President suggested the person responsible for a suspected terror attack on a London Tube train was "in the sights of Scotland Yard".
In a surprisingly frank response to a question about a tweet from the President about the attack, the Prime Minister said it was not "helpful" for anyone to start speculating about an ongoing investigation.
Please tell  Theresa May to focus on catching the terrorist. Being offended over Trump's tweets can wait.
It came after Mr Trump took to Twitter in his usual style to comment on the explosion at Parsons Green underground station, and appeared to criticise UK security forces and the way the Government has dealt with terrorism.
Update:
LONDON Mayor Sadiq Khan has vowed the city will never be cowed by a terror attack as he urged people to remain calm.
Remember Mohammed Atta and what he said before he crashed that hijacked jet into the WTC back then?
This is the fourth major terror attack Mr Khan has had to deal in the capital with during his short time in the post, following on from the attack at Westminster Bridge and the Palace of Westminster, otherwise known as parliament, an incident at London Bridge and Borough Market and the attack on a mosque in Finsbury Park. 
Soldiers on the streets and extra armed police on patrol as Theresa May raises terror level to CRITICAL after ISIS claim Tube bucket-bomb attack was carried out by a cell of several jihadis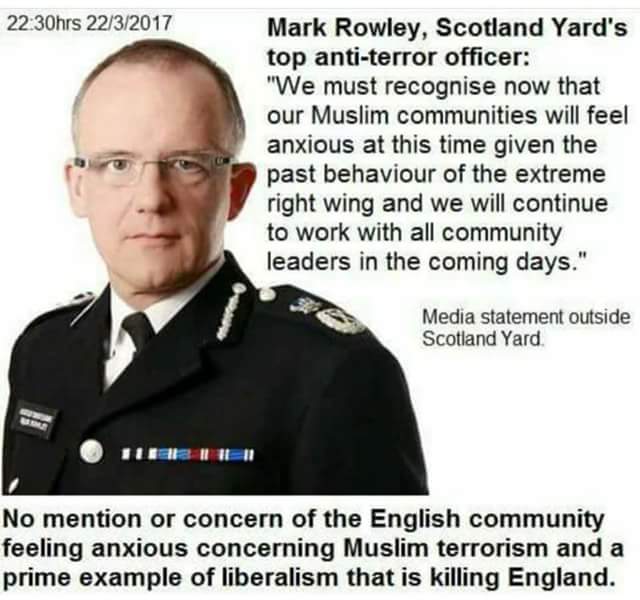 Scotland Yard have identified the suspect behind the rush hour blast on District Line train at Parsons Green
Manhunt underway for bomber amid fears he may have left other devices and could be armed with knives 
IED had timer attached meaning terrorist probably exited at an earlier station but bomb failed to detonate
Bloodied and burned commuters 'ran for their lives' after explosion on London Underground this morning
Victims described how 'wall of fire' flew through carriage and crude bucket bomb was seen spouting flame
Soldiers and armed police will be on the streets as the threat level is raised to critical, the highest possible
Were you on the train, witness the bombing or know one of the injured? Email tips@dailymail.com
Theresa May gave a statement from within Downing Street in which she announced the terror threat level would be raised to critical, its highest level
The Metropolitan Police said it is making 'excellent' progress in its investigation and has officers going through 'hundreds of hours of CCTV
No word yet on who tried to incinerate hapless commuters on a London subway car, but the attempt certainly bears the hallmarks of the Religion of Peace.