Muslim 'hate preacher' has right to Swiss asylum revoked
A controversial Libyan Muslim preacher accused of spreading hate speech at a Biel mosque has officially had his right to asylum revoked by the Swiss authorities.
Thanks to the Religion of Peace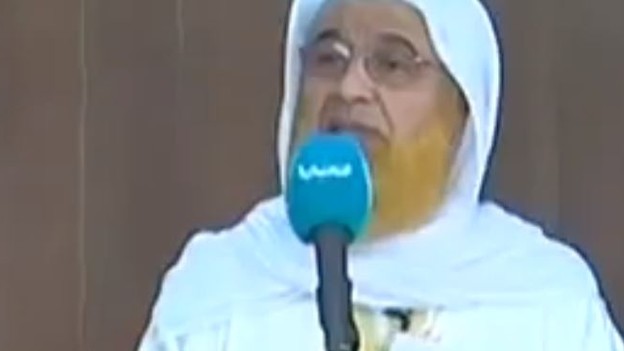 Ramadan has consistently refuted accusations of hate speech at the Biel mosque, arguing that his Arabic speech was mistranslated.
You be the judge:
«Oh Allah, destroy the enemies of Islam. Destroy the Jews, Christians, Hindus, the Russians and the Shia», cried Abu Ramadan  in Ar'Rahmen-Mosque in Bielle.
Being an asylum seeker in Switzerland, he's received more than 600'000 Swiss Francs in aid.
The decision of Switzerland's Federal Administrative Court in St Gallen is final and cannot be appealed. However, whether or not the 64-year-old Libyan national, Abu Ramadan, will be allowed to keep is residence permit and stay in Switzerland is up to the Bernese authorities to decide. Ramadan currently resides in Nidau, canton Bern.
Ramadan, who obtained Swiss asylum in 1998 and has drawn regular social security benefits for the past 13 years, holds a Libyan passport and has made some dozen visits to his homeland since 2013. The last trip, in 2017, lasted over a month. The Swiss court argued that Ramadan made these journeys despite knowing that a recognised refugee must not return to his or her country of origin, as this is a violation of refugee status.
The court's ruling confirms an earlier decision by the State Secretariat for Migration on Ramadan's asylum status.
The story of Ramadan's "hate preaching" at the Ar'Rahman mosque in Biel, canton Bern, was first broken by Swiss Public Radio, SRF, and the Tages Anzeiger in August when a recording was circulated that featured the preacher calling for the destruction of Jews, Christians, Russians and Shia Muslims. However, Ramadan denied being an imam at the mosque, and argued that he had not been engaging in hate speech, citing an inaccurate translation of his words from Arabic.
swissinfo.ch and agencies/cl