Thanks to AMW
Call for action comes as Bradford records 62 per cent rise in the number of referrals to its specialist child sexual exploitation service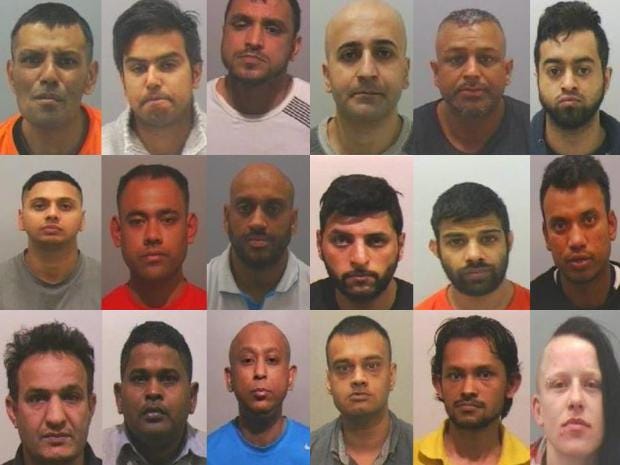 The conviction of 17 men and one woman in Newcastle in August restarted the national debate on grooming PA
Grooming gangs across the country are repeating the horrific abuse exposed in Rotherham, Rochdale, Oxford and most recently Newcastle, victims and investigators have warned.
There are mounting calls for nationwide action to combat sexual exploitation, with authorities accused of playing catch-up after ignoring victims "for decades and decades".
Sammy Woodhouse, who was abused as a teenager by the Rotherham ringleader Arshid "Mad Ash" Hussain and has waived her right to anonymity, said abuse was underway "all over the country".
"It's an issue for every town and city, more people are being failed," she told The Independent. "I'm hearing a lot of new complaints from survivors.
"Some are saying they have been to the police and didn't get taken seriously, others are getting support.
"But I think the Government is still trying to play this down and make out it's not a major issue – they are not doing enough."
Her calls for action came as figures show that in Bradford 1,153 referrals were made to its child sexual exploitation team in 2016/17 – a 62 per cent increase on the year before.
Bradford Metropolitan District Council's specialist hub launched interventions for 861 children – including many who were referred more than once. The vast majority of possible victims are girls. (Continued below the fold.)
Related: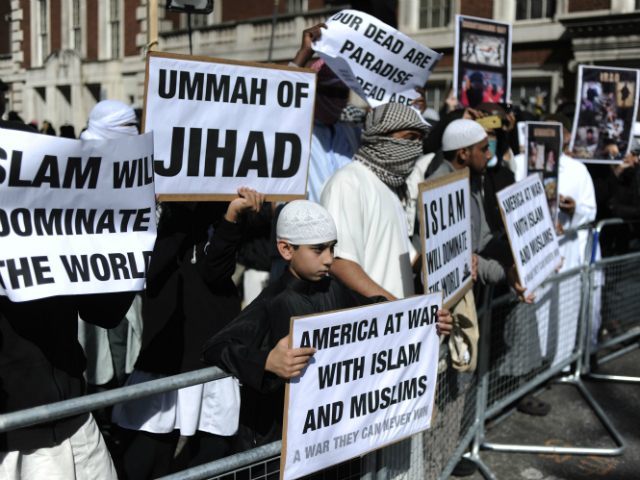 .
Years of permissive multiculturalism is to blame for the rise of Sharia courts and the Rotherham rape scandal, an academic claimed yesterday.
Dr Rumy Hasan, a senior lecturer at the University of Sussex's Centre for Migration Research, said "do-what-you-want" and "laissez-faire" policies had let immigrant communities live as if they were still in countries such as Saudi Arabia and Pakistan.
This has led to a "psychiatric detachment" from mainstream British culture, he added, which in turn leads to a "social detachment" where minority communities do not mix with wider society.
Dr Hasan – who is a former Muslim – also said that Muslim rape gangs in towns such as Rochdale and Rotherham were an "inevitable consequence" of this.
Ms Woodhouse said she had also noted a growing number of grooming victims contacting her who were from the city.
Authorities behind an investigation that identified more than 700 women and girls as potential victims of sexual exploitation in North East England believe the abuse is happening far beyond areas where perpetrators have been caught.
Pat Ritchie, the chief executive of Newcastle City Council, said "any area that says it does not have a problem is simply not looking for it", while chief constable Steve Ashman of Northumbria Police told The Independent: "I think there's every likelihood that this is happening in every town and city across the country."
Dame Vera Baird, victims lead for the Association of Police and Crime Commissioners (APCC), also fears grooming is taking place nationwide.
She told The Independent that investigators in Newcastle found that women and girls were being trafficked beyond the city, suggesting "there is a market" elsewhere.
Dame Vera, who is the Northumbria Police and Crime Commissioner, said the race or religion of perpetrators did not "make the slightest bit of difference" to investigators.
"I think an important point to make is some of the victims were Asian as well," she added.
"This is about misogyny, and young women are in vulnerable situations whatever their race or anything related to that."
Ms Woodhouse said her abusers and all those reported to her by other victims were from Muslim backgrounds.
"Nobody is saying that all Muslims commit abuse, but by saying it's not an issue you're silencing the victims," she added.
Ms Woodhouse, who is now 32, said she knew one girl who was "read statements from the Quran" while being raped and said she was made to eat halal, while Mad Ash wanted to make her his second wife under Sharia law.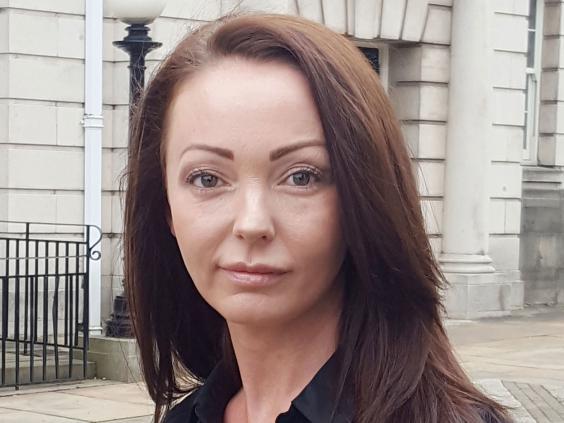 .
The proportion of white British victims of sexual exploitation prompted intense national debate in August, where the former director of public prosecution Lord McDonald called grooming a "profoundly racist crime", despite a judge later finding victims in Newcastle were not targeted by race.
Men from a wide range of nationalities, races and religions have been prosecuted as part of grooming gangs but the prevalence of abusers from Pakistani and Bangladeshi backgrounds has been a point of controversy.
Ms Woodhouse was outraged by the sacking of Rotherham MP Sarah Champion from the Shadow Cabinet over a newspaper article in her name that claimed "Britain has a problem with British Pakistani men raping and exploiting white girls".
She warned that if British society does not have "open and honest conversations" on the factors and attitudes driving grooming, the far-right will be able to control the debate.
"There's more than the religion factor involved," Ms Woodhouse added. "Abusers see girls and women are there to have sex, like we're their property.
"There's so much controversy but we need to talk about it."
Lawyers defending alleged abusers in court have stated that several perpetrators were in forced marriages or under cultural restrictions that made them unable to have normal or varied relationships.
Dipu Ahad, a councillor in Newcastle, said grooming was not just an issue for South Asian communities, adding "the only box they fit into is of abusers".
"In the biggest cases we've seen recently, we can't deny they're Asian men," he told The Independent.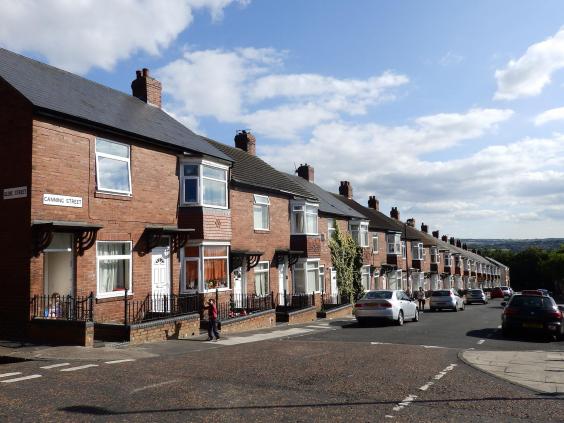 .
"This is an opportunity to look at how we use our communities, our culture, our religion to combat these issues."
Mr Ahad said the grooming gangs in Rotherham, Rochdale, Oxford and Newcastle were "not followers of Islam but were from Muslim communities".
He called for ethnic minority groups to be given the tools to debate views on women and relationships without making them feel targeted, adding: "Discussions need to happen now because God forbid there might be another city or another town."
In Bradford, white children were over-represented in the latest figures among those affected compared to the general population, making up 70 per cent of open cases, compared to 16 per cent Asian and 7 per cent mixed.
The council is running a number of safeguarding initiatives and is training teachers, taxi drivers, shopkeepers and bar owners to spot suspicious behaviour, while running education programmes in schools.
Local groups have also started a project running sessions with men and boys from Pakistani backgrounds, including imams and Islamic schools.
Meanwhile, West Yorkshire Police is running a dedicated investigation, Operation Dalesway, with 66 suspects arrested so far, 10 charged and eight ongoing investigations.
Assistant chief constable Catherine Hankinson said child sexual exploitation was a "top priority" and proactive work was ongoing to identify those at risk.
"All reports alleging child abuse in West Yorkshire are investigated by specially trained officers to identify offences and those suspected of committing them," she added.
"Safeguarding children is everyone's responsibility and I would urge anyone with concerns over a vulnerable child to contact the police so swift action can be taken to address the issue."
Ms Woodhouse said police have drastically improved training on grooming, which aims to eradicate the kind of treatment that saw her arrested after being found in bed with her much older abuser, as he walked free.
She is working with the Department of Education on relationship advice and helps authorities conduct specialist training, and is also proposing a law to pardon victims for crimes committed under duress.
Ms Woodhouse said "victim blaming" needed to be combated and urged the criminal justice system to implement measures making it less distressing for girls to come forward, adding: "The response is getting a lot better but there's still a lot of work to be done."
A Home Office spokesperson said: "This Government has done more than any other to tackle child sexual exploitation, declaring it a national threat and investing millions of pounds to enable officers to actively seek out and bring offenders to justice. This has led to a huge increase in police activity and a marked rise in prosecutions and convictions.
"We are continuing the urgent work of overhauling how our police, social services and other agencies work together to protect vulnerable children, especially from the kind of organised grooming and sexual exploitation that has come to light in towns and cities across the UK.
"The Tackling Child Sexual Exploitation: Progress Report, published in February 2017, details our delivery of the ambitious programme of work we set out in the original 2015 report, and signals a step change in our national response to sexual violence against children and young people."