"Muslim Martin Luther" Tariq Ramadan accused of rape, slapping victim, threatening her family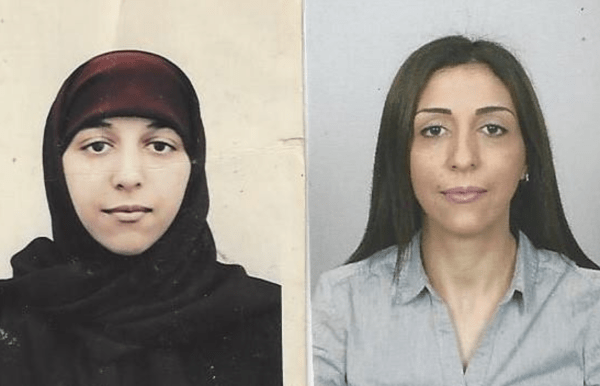 I have been silent for several years for fear of reprisals, because by threatening to file a complaint for the rape of which I was a victim, he did not hesitate to threaten me and also tell me that we could 'take it to my children.' I was afraid and I kept silent all this time."
Tariq Ramadan, hailed as a Muslim reformer despite not rejecting any tenet of Qur'anic Islam, is the grandson of Muslim Brotherhood founder Hasan al-Banna.
Ramadan is
renowned  
falsely
marketed as a "moderate" and never identified with the outlook or policies of al-Banna, despite the fact that Ramadan has praised and never repudiated his grandfather.  
(Brother Tariq has praised his grandfather  many times. His views are no different, or rather… more Islamic and just as fanatical.)
.
With these threats, if Ayari's allegations are true, Ramadan does appear to be a true exponent of the Muslim Brotherhood.
Muslim Woman opens up about her resurrection after years spent as 'one of the living dead'
Henda Ayari, 40, is a true survivor — but survival is not enough. She's fighting for change and has taken her agenda straight to the new president of France
A French Muslim woman who fled a violent marriage with an extremist and threw off her full veil and headscarf in solidarity with terrorism victims has transformed herself into a high-profile campaigner against hardline Saudi and Qatar-style Islam.
Henda Ayari, a mother of three, author and women's activist wrote a widely shared open letter to President Emmanuel Macron urging him to take far tougher measures against radical Islamic propaganda — and at the same time help to reintegrate the moms and kids who are most isolated and hurt by it rather than punishing them.
"French author Henda Ayari accuses Tariq Ramadan of rape,
" 
Middle East Eye
, October 20, 2017:
.
French author Henda Ayari accused on Friday philosopher and Islamic theoretician Tariq Ramadan of rape. Ayari, 40, said that the influential academic had sexually assaulted her in a hotel room in Paris in 2012.
"I decided to file a complaint against Tariq Ramadan for what he did to me," she said on Facebook. Ramadan has not yet responded to the allegations….
.
Ayari said she was raped by the UK-based academic on the sidelines of the congress of the Union of Islamic Organisations of France when he allegedly invited her to join him in a hotel room.
Vlad Tepes Video
She also claims that Ramadan threatened her family to prevent her reporting the alleged rape.
.
"I have been silent for several years for fear of reprisals, because by threatening to file a complaint for the rape of which I was a victim, he did not hesitate to threaten me and also tell me that we could 'take it to my children.' I was afraid and I kept silent all this time," she said on Facebook.
Ayari's lawyer, Jonas Haddad told Le Figaro that his client had filed a complaint for "rape, sexual assault, voluntary violence, harassment, intimidation" with the Rouen prosecutor's office on Friday afternoon.
AFP also reported that it had seen legal documents detailing the complaint.
.
Ramadan, 55, who is a professor of Contemporary Islamic Studies at Oxford University, is the grandson of the founder of the Muslim Brotherhood and is enormously influential among Muslims throughout Europe.
.
He calls for believers to embrace and practice Islam in a thoroughly modern manner, and he advises Muslims on how they can fully integrate into European societies without betraying the universal laws and values of Islam. His books include "What I Believe" and "Radical Reform, Islamic Ethics and Liberation".
.
However, critics accuse Ramadan of anti-Semitism and promoting the oppression of women, claims that he denies….
.
"As a matter of modesty, I will not here give precise details of the acts he has caused me to suffer. It is enough to know that he has benefited very much from my weakness," she wrote, adding that she was "slapped" and "abused" when she told her alleged attacker to stop.
.
"I still spoke in my book in a whole chapter changing its name, not to be sued for libel, but today I can not keep this secret too heavy to wear, it's time for me to tell the truth," she said on Friday.