At Least 60 Islamic State Fighters Have Returned to Canada
Trudeau, the 'najashi', (google it!) never came across  an Islamic savage he found undesirable. He pays them a kings ransom. He paid  out $10.5-million to Omar Khadr,  and  Canadians under the Trudeau Regime  were forced to pay another $31.3M settlement to 3 suspected terrorists!!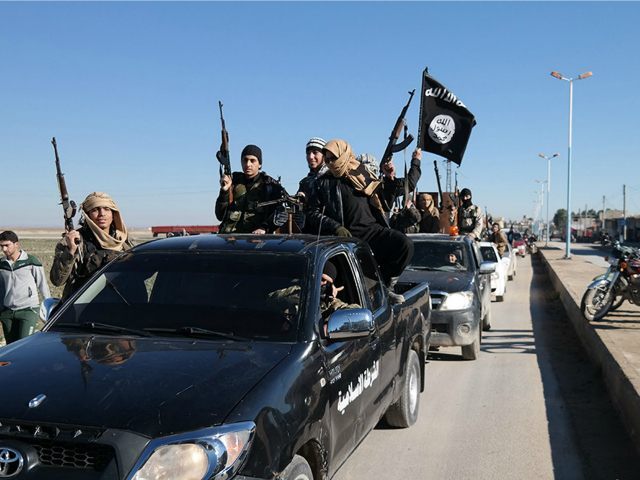 CHRIS TOMLINSON, 28 Oct 2017
A new report claims that at least 60 Islamists who fought for the Islamic State in Syria and Iraq have been allowed to return to Canada despite some of them not even having Canadian citizenship.
Around 180 individuals, referred to as "extremist travellers" by the Canadian government, who have connections to Canada have travelled to various countries to fight for Islamic State and other radical Islamic terrorist groups. The Canadian government officials call the returning jihadists "extremist travellers" and are now worried that many of them may be a serious security risk to the safety of Canadians, broadcaster Global News reports.
They could be anywhere, and are likely plotting jihad massacres wherever they are. These men are enemy combatants, who gave their allegiance to an entity that has repeatedly insisted that it is at war with the United States. Those who have returned already should not have been allowed back in, and should be closely watched.
Note also this: "Renteria, who is of Mexican descent, grew up in Gilroy, California. He was raised Catholic but became a devout Muslim before fleeing to Syria in March 2014, when he was 24, according to NBC News."
He became a devout Muslim and then joined the Islamic State? Doesn't he know that the Islamic State has nothing to do with Islam? One hopes that H.R. McMaster is on the case, ready to set this young Misunderstander of Islam straight.–JIHADWATCH.ORG
In other news"
From now on, all your fake news will be produced by the Soros Ministry of Truth: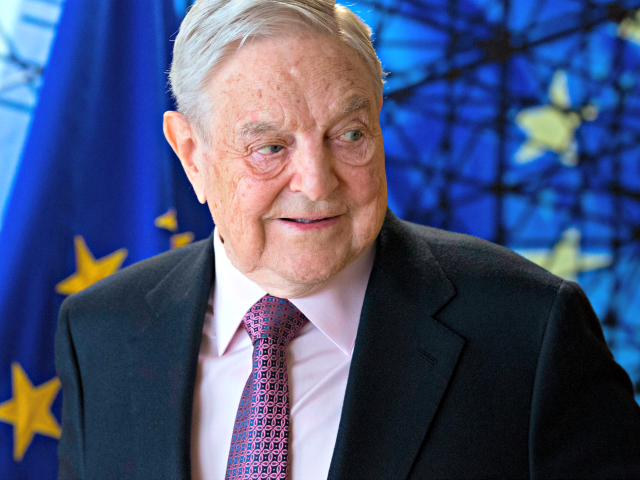 by LUCAS NOLAN, 27 Oct 2017
Google is partnering with the International Fact-Checking Network, an organization run by the George Soros-funded Poynter Institute.
Engadget reports that Google will be working with the Soros-funded Poynter Institute and the International Fact-Checking Network as the tech giant ramps up efforts to prevent the spread of misinformation and "fake news." The IFCN runs an annual fact-checking conference, funds fellowships, and trains fact-checkers. The group is also responsible for a number of guidelines and code of principles accepted by a wide range of media companies worldwide.
Google's partnership with the IFCN has three main aims: increasing the number of fact-checkers reviewing information, expanding the IFCN's current code of principles in new regions, and offering free fact-checking tools to Google users to verify the information that they find on Google's search engine.
In order to increase the number of fact-checkers reviewing information on Google's platform, the company plans to fund new fact-checking organizations, organize workshops around the world, and provide coaching to potential fact-checkers. Google discussed this plan, saying, "Ultimately, these partners can help make sure that the content on Google Search and Google News has been accurately fact-checked."
Breitbart News has previously reported on the Poynter Institute's ties to left-wing billionaire George Soros and his Open Society Foundation. The IFCN is also funded by the Omidyar Network, a nonprofit group set up by liberal billionaire eBay founder Pierre Omidyar. The Omidyar Network has collaborated with the Open Society Foundation on a number of projects and has even provided grants to third-party groups using the Tides Foundation, another group funded by Soros. Tides is currently one of the largest donors to left-wing causes in the United States.
The Poynter Institute has hosted a number of controversial journalism programs in the past, including one that was accused of attempting to minimize the threat of global Islamic terrorism. It was reported by Fox News that the course suggested reporters "keep the death toll from Islamic terrorism in 'context' by comparing that toll to the number of people killed every year by malaria, HIV/AIDS and other factors."
Lucas Nolan is a reporter for Breitbart News covering issues of free speech and online censorship. Follow him on Twitter @LucasNolan or email him at lnolan@breitbart.com