Nigel Farage slams Trump for retweeting videos depicting Muslims being violent
Farage cannot be trusted. When it comes to Islam he turns into a wuss.
Nigel Farage, UKIP's former leader and someone who once seemed to have a solid understanding of the jihad threat, recently campaigned hard against counter-jihad candidate Ann Marie Waters in her bid for the UKIP leadership, vowing to form yet another new party if she became UKIP's leader, and saying after she was defeated: "I very much hope she leaves today."
And now this. Trump himself said it best, tweeting yesterday evening:".@Theresa_May, don't focus on me, focus on the d…
It is very possible Nigel Farage has been bribed or threatened. He would not be the first. Why is 'bad taste' more appalling than the vicious truth of jihad? Farage has been a great champion against the EU and for British souvereignty for years. But never critizinging the cultural impact of muslim mass immigration makes him a suspect.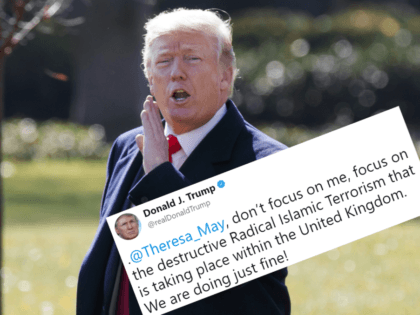 The Swedish far-left activist Expo Foundation, which has been funded by left-wing billionaire George Soros, called on their supporters to tone down their rhetoric after the group published an article on a new right-wing project and their supporters left threats of violence on their Facebook page.
The far-left activist group wrote an article on a new right-wing project in Sweden called "The Free Sweden Association" led by Swedish anti-Islamisation journalist Ingrid Karlqvist and Dan Eriksson, founder of Swedish online media project Motgift.