Update:
.
So @theresa_may condemns @realDonaldTrump for RTing videos of extreme Muslim violence but says nothing of the violence itself Speaks volumes

Anne Marie Waters:
.
Once again the BBC wheels out the Muslim Council of Britain to condemn a Trump retweet. The MCB, for starters, has a deputy secretary general who believes women should be stoned to death. This is who they deem appropriate to condemn Donald Trump.
Clueless Clapper is very …. disturbed. Reminder: this Obama lackey called the MuBros "largely secular".  Clapper blocking the investigation into @HillaryClinton and her emails is disturbing. Clapper can't open his mouth, even under oath, without lying. So much for intelligence. Clapper is a Deep State swamp creature that glows in the dark.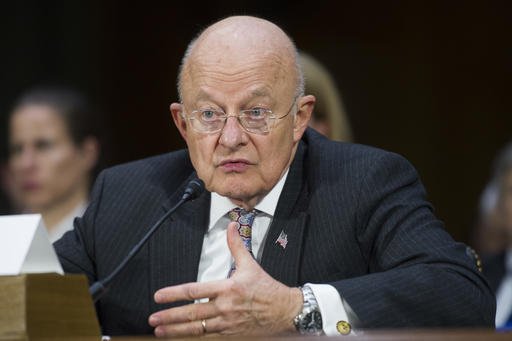 Donald Trump has come under fire for retweeting "violent messages" posted by Jayda Fransen,  deputy leader of Britain First.
The graphic tweets include video footage captioned "Islamist mob pushes teenage boy off roof and beats him to death!"
A second tweet was captioned "Muslim destroys statue of Virgin Mary", while a third read "Muslim migrant beats up Dutch boy on crutches".
The original tweets come from the deputy leader of Britain First, Jayda Fransen, who was arrested last week over a speech she made in Belfast in the summer.
The Muslim Council for Britain called on the UK government to "distance" itself from the comments.
"This is the clearest endorsement yet from the US president of the far-right and their vile anti-Muslim propaganda," a spokeswoman said.
OMG: Piers Morgan,the UK's first & foremost limp dick  pretends to be our moral guardian: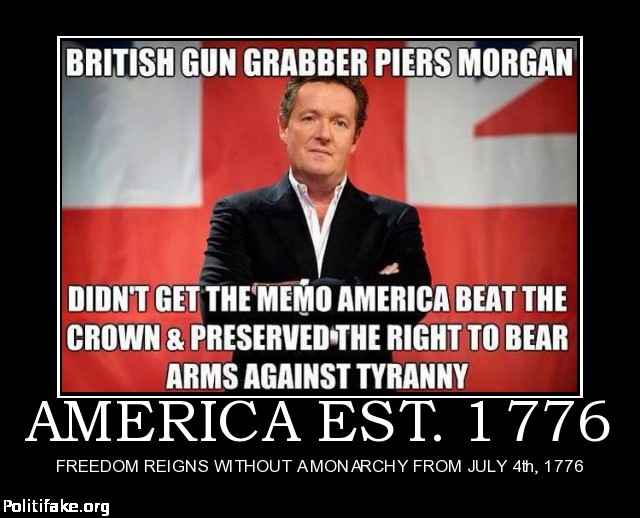 Endorsing a bunch of Muslim-hating fascists is the very WORST thing Trump has done as President and, unless he apologizes, makes him a racist and Islamophobe too
None of these videos has been independently verified.
All of them might be faked, spliced, photo-shopped – who the hell knows? Stuff like this flies around the internet all day every day and much of it cannot be trusted.
No. Jayda Fransen is a patriot. Piers Morgan is nothing but a limp dick who throws dumb words around. Like "racist" & "Islamophobic". How much are Arab Muslims paying him for his treason?
Update:
ICYMI: "British newspapers accused of publishing 'consistent stream' of inaccurate stories about Muslims" 
Inaccurate stories? Really?  This has come form the MCB who's founder is a war criminal. Chowdhury Mueen-Uddin, is a convicted war criminal for the killing Bengali intellectuals in collaboration with Pakistan army at the time of Bangladesh liberation war.
A 73-year-old burger van owner has been convicted of committing a public committing a public order offence after making anti-Islam comments to a customer.
.
Since 2015 the Dutch city of Rotterdam has had 2,429 refugees allocated to it. Today it can be revealed that 95 per cent of them are living on benefits ….
.
BOLT: Surely part of the ABC's duty is to remind us of what unites us; why is it acting like Australia Day is too ghastly to celebrate?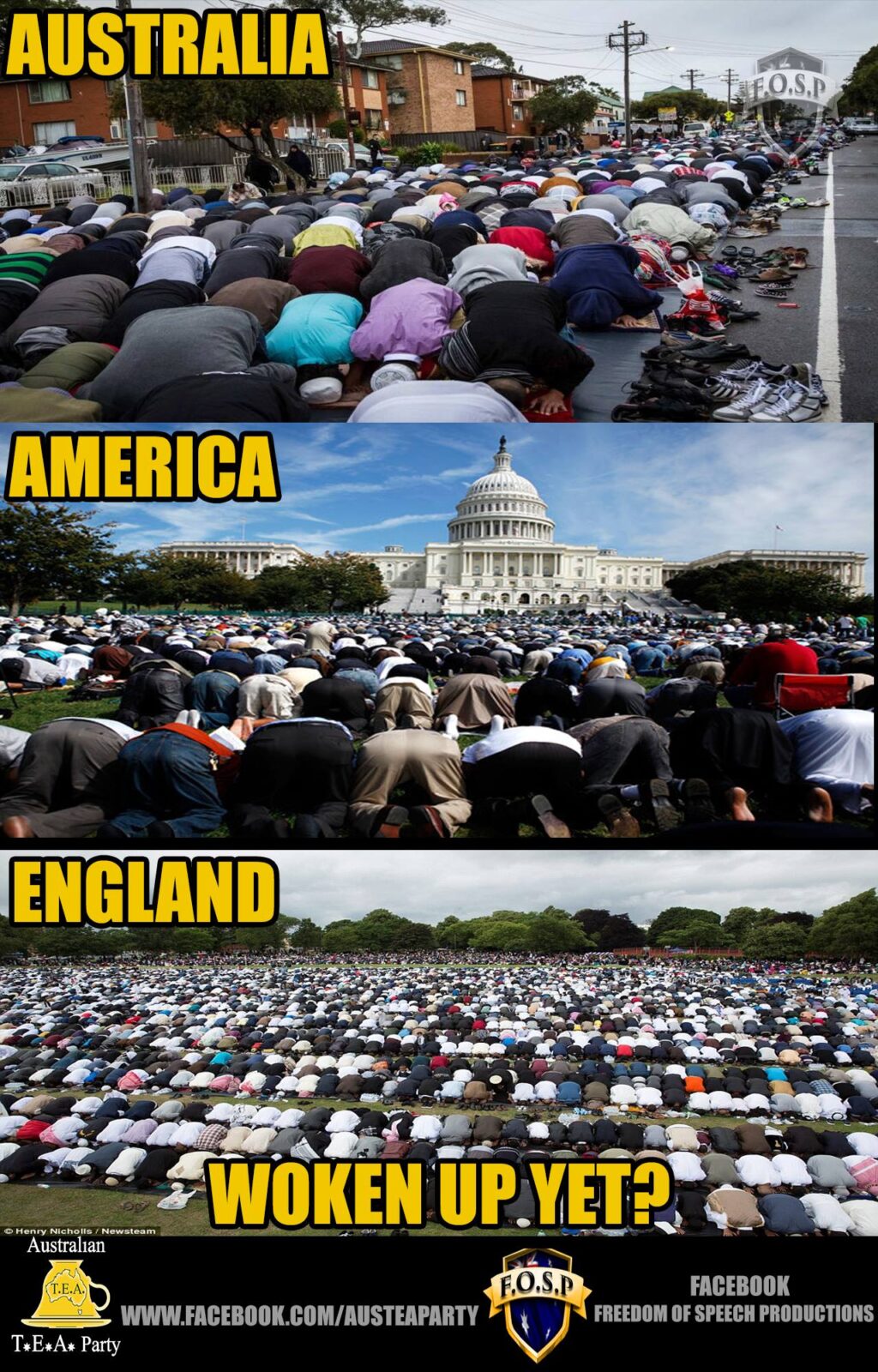 Liberal Professor Slams New York's New School For Including 'Hatemonger' Linda Sarsour on Antisemitism Panel
TEL AVIV – A self-proclaimed liberal professor at New York's New School slammed the college over its decision to hold a panel including virulent anti-Israel activist and "hatemonger" Linda Sarsour on Tuesday night in an event on antisemitism.
"I feel betrayed that Tuesday, the Creative Publishing and Critical Journalism program is sponsoring a panel entitled 'Anti-Semitism and the Struggle for Justice' featuring the hatemonger Linda Sarsour," Prof. Susan Shapiro, who is a human rights activist, wrote in the New York Daily News.
"Sarsour is the left-wing's new hijab heroine, a Brooklyn-born Palestinian activist who has tweeted 'nothing is creepier than Zionism,' and shared a podium praising her friends Nation of Islam leader Louis Farrakhan (a virulent anti-Semite) and Rasmea Odeh, a terrorist who spent 10 years in jail for abetting the killing of two Hebrew University students in 1969," Shapiro added.
"Imagine what would happen if I tweeted 'Nothing is creepier than Palestinians,' proclaimed 'gays can't be feminists,' appeared alongside the KKK's David Duke and publicly boycotted everything Arab-owned or run," Shapiro continued. "My bosses and colleagues would call me a racist and I'd probably be fired."
Update:
This isn't the first time that he's used the social media platform to spread anti-Muslim rhetoric—and Twitter needs to stop pretending that Trump's hate speech doesn't have consequences.
Tell Twitter to shut him down. We are exhausted. He's a dangerous man. We need you to say ENOUGH is ENOUGH. #TrumpsHateTweets
It's time for the platform to make a choice: continue to enable Trump's encouragement of anti-Muslim violence, or be a platform where everyone can feel safe—regardless of their religion or where they come from.