Smart money is dumping stock in Bentley, Lamborghini, Cristal, Gulfstream, Bugatti, Afghan poppy fields, and all US blonde escort services.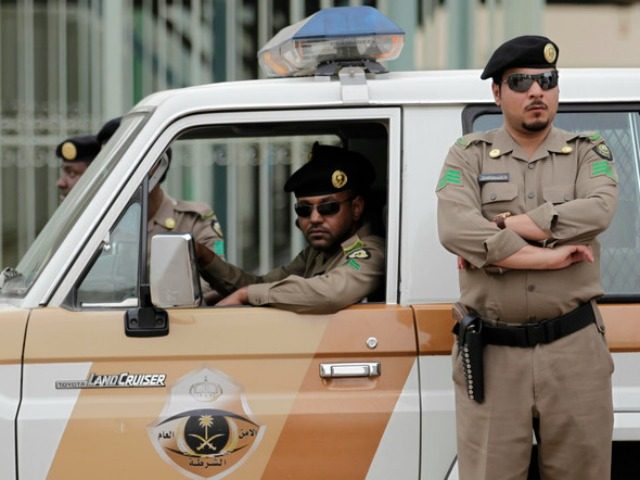 This article originally appeared in Reuters:
RIYADH (Reuters) – A campaign of mass arrests of Saudi Arabian royals, ministers and businessmen expanded on Monday after a top entrepreneur was reportedly detained in the biggest anti-corruption purge of the kingdom's affluent elite in its modern history.
The reported arrest of Nasser bin Aqeel al-Tayyar followed the detention of dozens of top Saudis including billionaire investor Prince Alwaleed bin Talal in a crackdown that the attorney general described as "phase one".
The purge is the latest in a series of dramatic steps by Crown Prince Mohammed bin Salman to assert Saudi influence internationally and amass more power for himself at home.
The campaign lengthens an already daunting list of challenges undertaken by the 32-year-old since his father, King Salman, ascended the throne in 2015, including going to war in Yemen, cranking up Riyadh's confrontation with arch-foe Iran and reforming the economy to lessen its reliance on oil.
Read the full story at Reuters.
In other news:
Saudi Arabia's unprecedented shake-up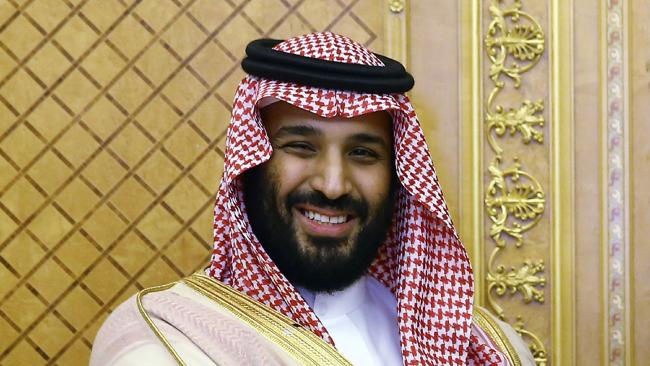 Muhammad bin Salman emerges as the new strongman of the greatest petrol station in the Middle East. (More below the fold.)
Saudi Arabia calls missile launch 'act of war' by Iran, vows retaliation
Saudi Arabia on Monday called the attempted missile attack on Riyadh's main airport this weekend an "act of war" by Iran and vowed to retaliate.
Houthi rebels in Yemen, who have been fighting Saudi-backed forces there for several years, claimed responsibility for firing the ballistic missile on Saturday. The missile traveled more than 500 miles before Saudi Arabia intercepted it.
Saudis arrest Prince Alwaleed, benefactor of Georgetown's "Islamophobia" program
It's hard to tell what exactly is happening in Saudi Arabia. The New York Times presents it as a genuine relaxation of Islamic strictures, which, as is clear from the Times article itself, is not the same thing as reform of Islam: Muslim clerics who know full well what the contents of Islamic law are regard the crackdown with extreme concern, precisely because they're afraid that Muhammad bin Salman will transgress the bounds of Islam.
The arrest of Prince Alwaleed, in any case, is good news, but not for any reason that the establishment media will present. (The corruption charge in Saudi Arabia is as absurd as handing out speeding tickets at the Indianapolis 500.) Alwaleed is the chief financier of Georgetown's Prince Alwaleed bin Talal Center for Muslim-Christian Understanding, named for himself, one of the primary propaganda factories that perpetuate the "Islamophobia" myth in the United States. Within that Center is the Bridge Initiative, which purports to build bridges between Muslims and Christians but is actually devoted to smearing and defaming opponents of jihad terror and Sharia oppression.
If the Saudis are really committed to reform, let them close down their Georgetown "Islamophobia" propaganda mill. I won't be holding my breath.
"Future Saudi king tightens grip on power with arrests including Prince Alwaleed," by Stephen Kalin and Katie Paul, Reuters, November 5, 2017:
RIYADH (Reuters) – Saudi Arabia's future king has tightened his grip on power through an anti-corruption purge by arresting royals, ministers and investors including billionaire Alwaleed bin Talal who is one of the kingdom's most prominent businessmen.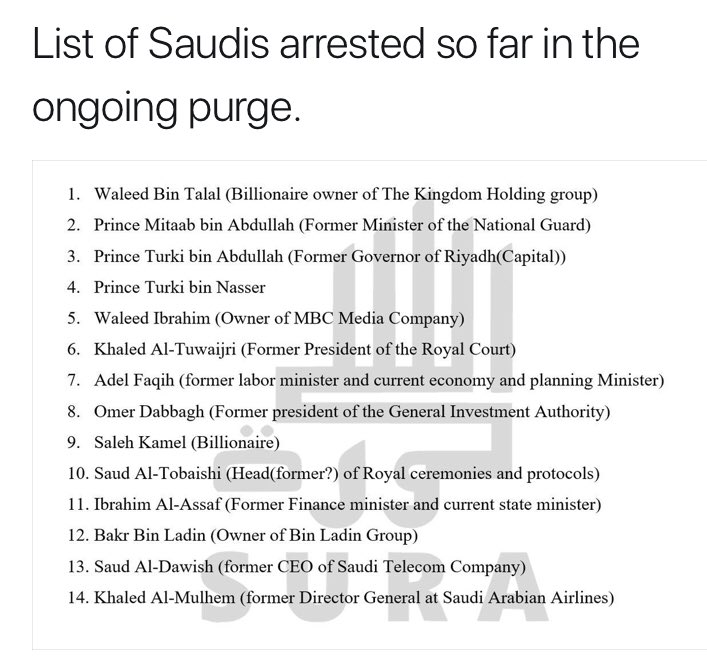 Dozens held in Saudi power purge
Even by recent standards, it was a dizzying weekend in Saudi Arabia. On Sunday (AEDT) the kingdom announced that scores of people had been held in a massive anti-corruption sweep.
The marquee name was Prince Waleed bin Talal, the billionaire businessman and investor. But the detainees include 10 other princes; dozens of current and former ministers; the chairman of the Saudi Binladin Group, a construction conglomerate; and the owner of MBC, the largest satellite network in the Middle East.
Some are reportedly being held in Riyadh's opulent Ritz-Carlton, which told paying guests to leave and stopped accepting new bookings. Private jets were grounded to stop wealthy businessmen from leaving the kingdom.
This is already a fraught ­moment for Saudi Arabia, even without the palace intrigue. A ruinous 2½-year war in Yemen, meant to topple Houthi rebels who ousted the government in 2015, has plunged that country into a humanitarian crisis. Though the Houthis have lost territory, they still control Sanaa, the capital, and most of northern Yemen.
As the Saudi shake-up began on Saturday night, they fired a ballistic missile at Riyadh. (It was intercepted.) Just as unsuccessful is the five-month-old blockade of Qatar, which was meant to force the gas-rich emirate to drop its support for Islamist groups. Meanwhile Saudi Arabia's arch-rival, Iran, is gaining influence across the region. Indeed, the weekend's wild news started with the resignation of Saad Hariri, Lebanon's pro-Saudi prime minister. Mr Hariri announced the move from Riyadh, blaming Iran's malign ­influence on his country.
Now Saudi Arabia has plunged into domestic turmoil. The arrests, and a shake-up of the top economic and military posts, bore the name of the monarch, King Salman, who is 81 and fading. The real power rests with his son, Mohammed bin Salman (or MBS, as he is called), who became crown prince in June as part of another surprise shake-up. Just 32, he has consolidated power and is attempting to ram through an ambitious agenda.
In September police rounded up dozens of critics, from Muslim clerics to human rights activists. Then the king abruptly decreed that women would be allowed to drive next year.
A few weeks later MBS wooed investors at a glitzy conference in Riyadh, where he announced plans for a $US500 billion ($653bn) economic zone, called Neom, which would be staffed largely by robots. He has a long list of other economic and cultural ­reforms, from opening cinemas to offering part of Aramco, the state-owned oil giant, in an IPO.
To call all of this unprecedented would be an understatement. For decades, Saudi kings tried to forge consensus within the sprawling royal family. Change was incremental and power was divided, particularly among members of the so-called Sudairi Seven, the influential sons of King Abdulaziz, the founder of the state.
The delicate balance was clearest within the three branches of the security forces. Prince Sultan served as defence minister for 48 years. Prince Nayef, and later his son Muhammad, controlled the interior ministry for more than four decades. And since 1963 the national guard was the preserve of Prince (later King) Abdullah and his clan. All three positions are now under the control of MBS. The crown prince became defence minister just hours after his father ascended the throne in 2015. In June the ruling duo sacked the interior minister and replaced him with a loyal political neophyte. Muhammad bin Nayef, the former crown prince, was pushed aside and placed under house arrest.
On Saturday they finished the job, dismissing Prince Mutaib, the second son of King Abdullah, from his role as national guard commander. Until his father's death in 2015, Prince Mutaib had been mooted as a possible future king. Now he, like the rest of the Abdullah faction, is sidelined.
In a sense, the weekend arrests seem unnecessary. Though Mr Bin Talal is brash and outspoken, he is also an outsider, a prince with little influence on Saudi policy. Aside from Prince Mutaib, the blacklisted officials are a weak lot. Still, their arrests send a message to other would-be critics. MBS, more than any other leader in decades, has fashioned himself the sole face of Saudi policy. If his ­ambitious plans falter, he will have no one else to blame.