'Refugee minorities are more prone to terrorism': Psychiatrist warns resentment and feeling Muslims are 'hard done by' could fuel Islamist attacks
Psychiatrist Tanveer Ahmed claims Muslim refugees are more prone to terrorism
The Bangladeshi-born specialist says resentment can lead to acts of violence
He said criminals and the mentally ill are more likely to latch on to Islamist ideas
A prominent psychiatrist from Bangladesh has claimed Muslim refugees are more prone to terrorism.
Dr Tanveer Ahmed said resentment against Australia combined with a feeling Muslims are 'hard done by' was a dangerous combination that could lead to violence as Sydney and Melbourne deploy extra police resources on Boxing Day.
'As upsetting as it is to some, minorities from refugee backgrounds are more prone to committing such acts,' Dr Ahmed told Daily Mail Australia.
Sydney psychiatrist Tanveer Ahmed said Muslim refugees are more prone to terrorist acts
He said refugees are more likely to become resentful, because they lacked qualifications and often had 'histories of trauma'.
In other news:
Hardline Australian Muslim sheikh REFUSES to say Merry Christmas to anyone so he doesn't have to explain himself to Allah when he dies
Sunni preacher from Wollongong, near Sydney, declared this was to please Allah
He's Facebook friends with Grand Mufti and members of Hizb ut-Tahrir group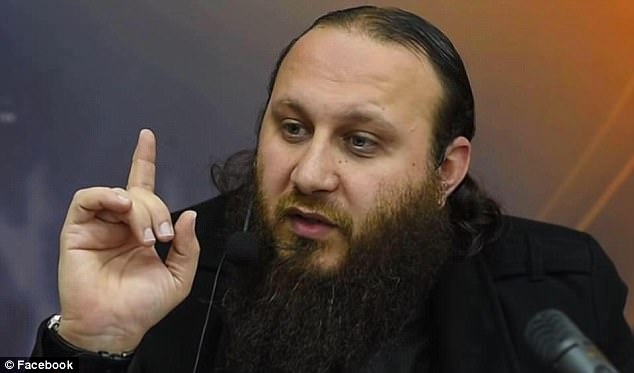 'The social mobility that skilled migrants inevitably enjoy is less accessible for refugees,' he said.
'It is essential that refugees form a proportion of such a wealthy country like Australia, but is prudent to exercise caution and pick those that we can best help to prosper.'
It is not essential that Muslims form a proportion of Australia, not at all.
Dr Ahmed, who was born in Bangladesh and raised a Muslim in western Sydney, said Islamism was alluring to the likes of Lindt cafe terrorist Man Monis, who was killed in 2014 after a 17-hour siege at Sydney's Martin Place that killed two customers.
'A hallmark of the underlying ideology of terrorism is a sense of resentment and a feeling that Muslims have been hard done by, both historically as a civilisation and as a community living in Western countries like Australia,' he said.
Pure BS. The reality is that Mohammedans are commanded to wage war against the infidels and to "strike terror into their hearts"
'Much like the Lindt cafe siege and its perpetrator Man Monis, terrorism is an act of personal resentment that is then conflated with the political ideology of resentment that is Islamism.
Really really trying to make you believe that there is another kind of Islam, "Islamism", which is different from the mainstream.
'Those that latch on to such ideas are likely to be paranoid themselves and prone to blaming the outside world for their problems, known in psychological terms as projection.'
Projection is part of the Mohammedan mental baggage, but that doesn't deter or encourage them from blowing us up.
Dr Ahmed said Islamists saw violence as a way to 'express their frustrations'.
No. They don't kill infidels because they are "frustrated", they kill us because allah commands it.
Sydney student Farhad Jabar was 15 when he killed accountant Curtis Cheng in October 2015
'Islamism is a set of ideas that is cloaked in conspiracy, an inability to take responsibility for the civilisational failures of the Islamic world and an underlying belief in Islamic exceptionalism and its destiny to dominate,' he said.
That's Islam, not "Islamism".
'Individuals who share similar traits, especially if they already have links to the Islamic faith either through birth or conversion, are more likely to latch on to such ideas and, rarely, act upon them.
'Those with a history of mental illness or deviant behaviour in the form of criminality will always be at higher risk.'
Knowing what we know, why would we trust Tanveer Ahmed on anything?
Numan Haider, a refugee from Afghanistan, was shot dead about stabbing two police officers
Man Monis, the gunman who killed cafe manager Tori Johnson, was an Iranian refugee who moved to Australia in 1996 before being granted citizenship in 2001.
In October 2015, IS-inspired 15-year-old western Sydney student Farhad Jabar killed accountant Curtis Cheng outside Parramatta police headquarters.
He came from an Iraqi-Kurdish background and became to Australia from Iran in 2006.
In September 2014 Numan Haider, who moved to Australia as a refugee from Afghanistan as a child, was shot dead after he stabbed two counter-terrorism officers in Melbourne.
Read more: http://www.dailymail.co.uk/news/article-5207531/Refugee-minorities-prone-Islamic-terrorism.html#ixzz52SKdIUAJ
Follow us: @MailOnline on Twitter | DailyMail on Facebook