This pattern is not a pattern…
Bernard Gaynor
Last week we heard news of yet another arrest. Yet another planned target. And yet another Islam-inspired terrorist plot.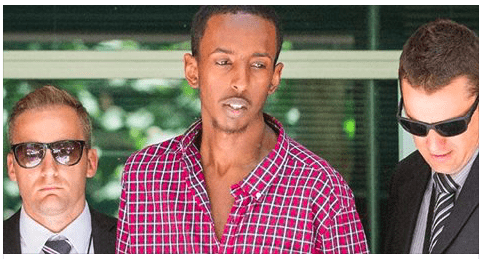 This time it was Ali Khalif Shire Ali.
He also likes to attend Hizb ut Tahrir conferences.
So did Man Haron Monis, the Lindt Café killer. And so did Farhard Jabar, who shot dead Curtis Cheng outside the Parramatta Police Station. In fact, listening to Hizb ut Tahrir was almost the last thing Jabar ever did:
During his final visit [to the mosque], Farhard Jabar was part of the audience for a lecture given by a speaker associated with notorious extremist group Hizb ut-Tahrir, according to Seven News.
I think there's a pattern forming.
And you know who else signed a petition supporting Hizb ut Tahrir? The former Defence imam, Sheikh Mohammadu Nawas Saleem.
And guess what? He's also an imam at the Werribee Mosque. It's the same mosque attended by Ali Khalif Shire Ali, as reported by The Australian:
The family prays at the Werribee Islamic Centre in Hoppers Crossing. The imam is the highly respected Sheikh Isse Musse, who preaches a moderate brand of Islam. He renamed his mosque the Virgin Mary Majid to promote harmony between Muslims and Christians.
And I'm not sure I'd call Sheikh Isse Musse 'respected' or 'moderate' either. He also signed the same petition backing Hizb ut Tahrir as Mohammadu Nawas Saleem.
Australia clearly has a problem with 'moderates'. So we should expect more Shire Alis. And Man Haron Monises. And Farhard Jabars.
And we should expect, at some point, one of them to infiltrate Defence or the police. That is bound to occur when 'moderates' like Mohammadu Nawas Saleem can be appointed to help increase recruitment to the military without anyone raising an eyebrow at all…