That would be the understatement of the month.
TGowdy  predicts FBI deputy director Andrew McCabe will be fired by next week!
The Obama State Department allowed former Secretary of State Hillary Clinton and her top aide Huma Abedin to remove call logs, scheduling documents and…
DAILYCALLER.COM
.
.
Rosenstein's wife works for Clinton's legal team.
By Roger Stone There is a longtime and incestuous relationship between the fixers who have been tasked with taking down President Trump, under the…
| Roger Stone – Stone Cold Truth
Quite a piece of work, this Obama accomplice.  "Eric Holder Ducks Congress"s Questions About Massive Terrorism Financing Trial,"
.
(Gateway Pundit) – Former Obama Attorney General Eric Holder threatened Republicans in Congress against removing Special Counsel Robert Mueller the…
TEAPARTY.ORG
FBI Director Christopher Wray knows there is more bad news about his deputy director Andrew McCabe on the way, FBI sources said. "He (Wray) may just let…
TRUEPUNDIT.COM
Our country is at a tipping point. Either we save America now or we forever lose it as we now know it because we are right on the edge of no return. House…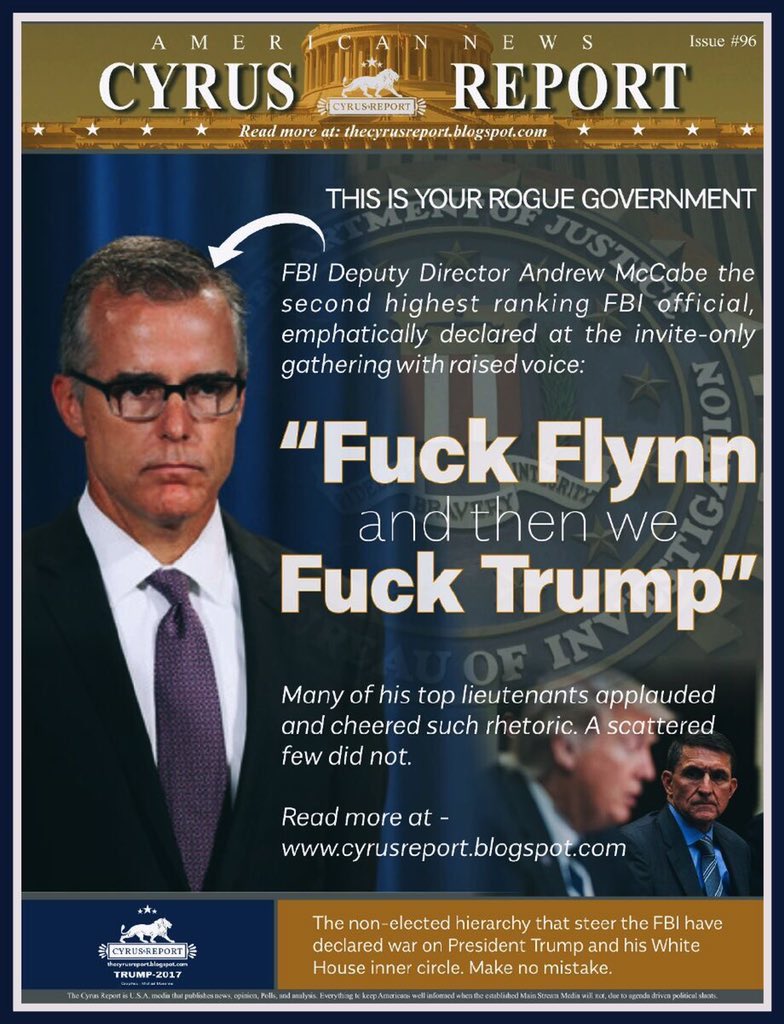 Turkish President Recep Tayyip Erdogan invoked a Muslim hadith commonly used by Hamas and other terrorist supporters to sanction killing Jews during…