The current state of Western civilisation is Western people facing complete annihilation within 3-4 generations, and this wasn't a mistake.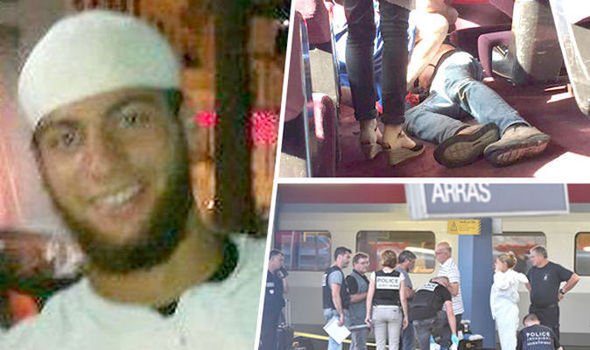 Another news story you won't read about unless, of course, they can make up a 'white supremacist' tie-in. But this Muslim-looking man is hardly "white" (which no longer means color, but ideology)- a supremacist for sure, but not white.
An update on this story. Not only has this man apparently robbed a bank, but he seems to have stolen a car as well. He doubtless considers that Infidel money and property belong to him by right. Non-Muslims paying for the upkeep of Muslims is a Qur'anic dictate:
"Fight those who believe not in Allah nor the Last Day, nor hold that forbidden which hath been forbidden by Allah and His Messenger, nor acknowledge the religion of Truth, (even if they are) of the People of the Book, until they pay the Jizya with willing submission, and feel themselves subdued" (Qur'an 9:29).
The caliph Umar said the jizya payments from the dhimmis were the source of the Muslims' livelihood:
"Narrated Juwairiya bin Qudama at-Tamimi: We said to `Umar bin Al-Khattab, 'O Chief of the believers! Advise us.' He said, 'I advise you to fulfill Allah's Convention (made with the Dhimmis) as it is the convention of your Prophet and the source of the livelihood of your dependents (i.e. the taxes from the Dhimmis.)'" (Bukhari 4.53.388)
Anjem Choudary said in February 2013:
"We are on Jihad Seekers Allowance, We take the Jizya (protection money paid to Muslims by non-Muslims) which is ours anyway. The normal situation is to take money from the Kafir (non-Muslim), isn't it? So this is normal situation. They give us the money. You work, give us the money. Allah Akbar, we take the money. Hopefully there is no one from the DSS (Department of Social Security) listening. Ah, but you see people will say you are not working. But the normal situation is for you to take money from the Kuffar (non-Muslim) So we take Jihad Seeker's Allowance."
This fellow has also just been released from prison, illustrating yet again that prison sentences do nothing to disabuse jihadis of their attachment to jihad.
"The perpetrator of axe attack has committed a bank robbery today," translated from "Gerningsmand bag økseangreb kan stå bag bankrøveri i dag," by Emma Toft, DR Nyheder, February 19, 2018 (More below the fold)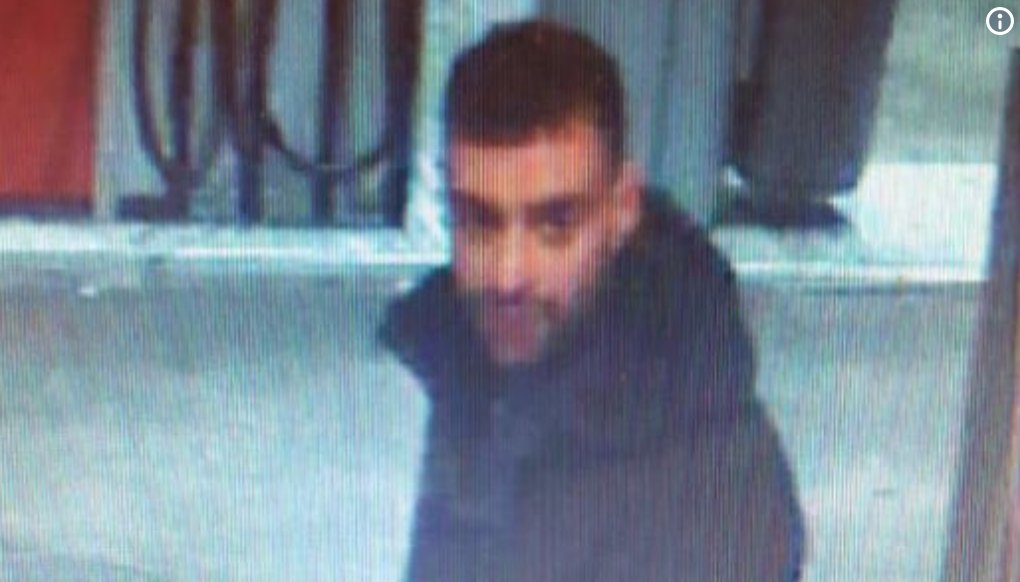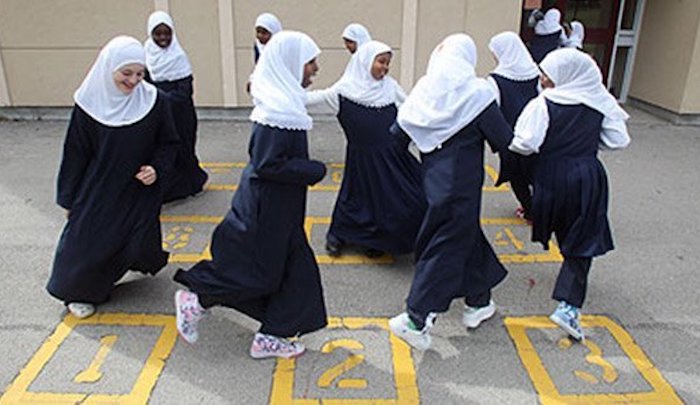 The Islamic State statement reads:
"He targeted the Crusaders with his rifle"
The Targeting of a Christian Church in Kizlyar City of Dagestan
Putting his trust in Allah, one of the zealous soldiers of Islam, Khalil ad-Dagestani (may Allah accept him) set out towards the Christian temple of George in Kizlyar city in Dagestan. He targeted the Crusaders with his rifle, killing 5 of them and wounding 4 others, and to Allah belongs all honor, and to His messenger, and to the believers, but the hypocrites don't know, and all praise is due to Allah.
Not that this has anything to do with Islam and all that…..
War in Afghanistan: Threat of attacks 'worse than ever'
After 17 years of fighting the capital is still insecure, with more than 10,400 civilians killed or injured in 2017.
In other news from the Religion of Peace:
 Where Does the
Quran Say to Kill
Innocent People?
The Game:
The Quran never says to kill innocent people
The Truth:
Yes, the Quran never says to kill innocent people.  Unfortunately, it does say that people who don't follow Allah's Law are not innocent – even if they are outwardly Muslim… and it does say to kill them.
This is explained in this article: Myth – It is Against Islam to Kill Innocent People
So, if a Muslim apologist asks where the Quran says to kill "innocent people," ask where the Quran states that non-believers are innocent – and, if so, why they are sent to Hell.
Further Reading
Continued:
The perpetrator of an axe attack during the weekend in Birkerød has probably committed a bank robbery in Ringsted today.
So state Central and West Zealand police.
"The Central and West Zealand Police are working on a thesis that the perpetrator of the robbery may be identical to the perpetrator who stabbed people in an attack at a gas station in Birkerød on Saturday," the police said.
A young couple was accosted on Saturday, February 17th, by a man attacking them with an axe outside a Circle K tank station in Birkerød. The pair was hit in the head and on the upper body, but their injuries are not life-threatening. The suspect had been released from prison ten days before, after serving a sentence of three years.
The robbery took place at Danske Bank on the square in Ringsted around 12:36, where the robber threatened the cashier by using a knife.
"A man threatened the staff with a knife and was given a cash sum, which he put in a carry-on bag," the police say.
The police are currently present in Ringsted and are looking for a younger man who is 170-175 cm tall, thin and with brown skin.
He has short, slightly curly hair and was wearing a red-brown jacket, black hoodie sweatshirt, dark cowboy trousers, shoe with light soles and a dark hat.
According to police information, the robber fled from the place in a silver-gray 2003 Hyundai Getz with license number VJ 57 665.
The car was stolen last night around 22:35 from Frederikssundsvej in Copenhagen's northwestern quarter; the car keys were sitting in the ignition.
According to witnesses on the spot, the car fled on Bøllingsvej in Ringsted towards the hospital and from there on in an unknown direction.