Britain's police are so busy hunting down people who say mean things on Twitter and Facebook that they've got little time for real policing. A private outfit has taken on the task instead, with considerable success.
The firm, which operates in London, Manchester, Essex and Mumbai and is led by former Scotland Yard senior officers, has successfully prosecuted more…
Amazing. Simply amazing.
.
"The source told the Daily Star Sunday that up to 300 people who have returned from Syria after fighting for Isis are believed to be living in the London borough of Tower Hamlets, using innocent Muslims as cover."
Why don't those innocent Muslims turn them in to authorities?
Why were they admitted back into Britain in the first place? They joined an entity that repeatedly reiterated that it was at war with Britain and called upon Muslims to murder British police, soldiers, and civilians. They are enemy combatants. Whose bright idea was it to let them back into Britain to run around loose? Why, Theresa May's, of course. She is much more concerned with keeping foes of jihad out of Britain than protecting her people from Islamic State jihadis. If she had kept these jihadis from returning, her Muslim constituency might have been offended.
Possibly feeling a little ignored lately, what with Tarneen Onus-Williams's rise to prominence, Yassmin Abdel-Magied recently won some on-air affection from the BBC.
.
Abdel-Magied's lack of insight into her situation remains remarkable. She quotes her mother: "Nobody has handed you anything on a platter. The only being that has helped you is Allah."
Hardly. The obsession with allah came at the expense of her clitoris and a mental baggage that weighs her down like a ton of bricks.
Over a hundred migrants Muslims in Calais took part in a series of violent attacks this week leading to several hospitalised from gunshot wounds as Belgian truck companies warn drivers to avoid motorways around the city.
BREITBART.COM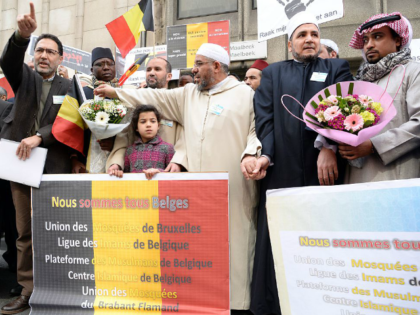 White nationalism seen as bigger threat than jihad terror.