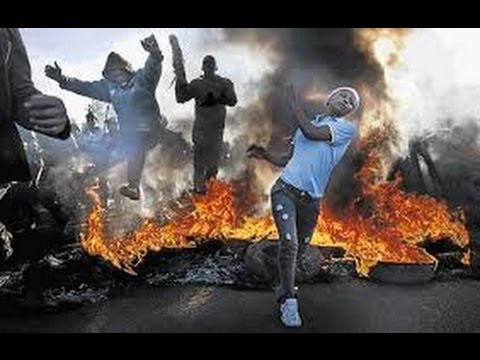 Free countries honor natural rights, which generally entail your right to be free of coercion. The most crucial of them include the right to own property, the right of free speech, and the right to bear arms. In place of these rights, countries in the process of disintegrating into leftist tyranny offer privileges and goodies that come at the expense of the rights of others. A familiar example is the "right" to have other people provide you with healthcare goods and services, even if they have to be financed on a coercive basis. Like the United Nations, the government of South Africa has bestowed a universal "right" to education, so that everyone has a right for others to pay for it. Like all phony rights, this has not worked out:
Section 29 of the Constitution says every citizen has the right to a basic education and that the state – through reasonable measures – must make it available and accessible … and in South Africa our government each year allocates the lion's share of its national budget to this very cause.
The results:
Of the 1 155 629 pupils who started Grade 1 in 2006, only 34.7% obtained a matric pass in 2017, according to data from Africa Check.
In addition, just 40% of 20-year-old respondents in the 2014, 2015 and 2016 General Household Surveys said they had a matric.
No doubt nonrespondents were even less likely to have obtained a matric — i.e., to have graduated from high school.
What's worse:
Nearly 8 out of 10 children at Grade 4 level cannot read with meaning compared to 4 in 100 internationally, according to a PIRLS [Progress in International Reading Literacy Study] study conducted last year.
These numbers will not improve after the government has finished driving out (or killing off) the last whites.
Reasons given for this dismal performance include children dropping out of school to work because there are no parents in the household, drugs, alcohol, teen pregnancy, failure to see the value of education, the absence of books in the home, and of course, apartheid, which ended 24 years ago. In short, the reason is the dysfunctional culture, which brings us to the moral of the story:
Public education may be a good thing, but it is not a right. Authorities issuing a decree making it a "right" does not make people educated. Education, like wealth, is a product of a successful culture, not of government decrees.
Moonbattery