The Leicester blast that had "nothing-to-do-with-Islam" turns out to be quite Islamic after all:
Kurd, Hassan, Ali. BBC collective noun 'Asian'.  Translation: Muslim

Sharia rules:
"There is no other way. And in order to treat some persons equally, we must treat them differently."
TWO HALAL slaughtermen who subjected sheep to "extreme suffering" and danced and sang as they hacked at the animals' throats, have walked free from court.
Cruel and unusual? Halal slaughtermen Kabeer Hussain and Kazam Hussein admit causing suffering
The two men, who were described to the court as "professionally qualified" to carry out the Islamic method of slaughter were secretly filmed taunting, chanting and dancing around the sheep before putting them through unimaginable pain while still conscious.
Leeds Magistrates' Court heard the animals were strung up alive as they bled out at the abattoir, near Thirsk, North Yorkshire.
Kabeer Hussain, 44, and Kazam Hussein, 55, were filmed taunting animals, waving knives in front of them and shouting at them.
Magitrates heard some of the sheep could be seen slipping and staggering as blood poured from their necks.
.
It gets worse:
.
Official New Guidance Tells Judges That 'Real Equality' Means Favouring Minorities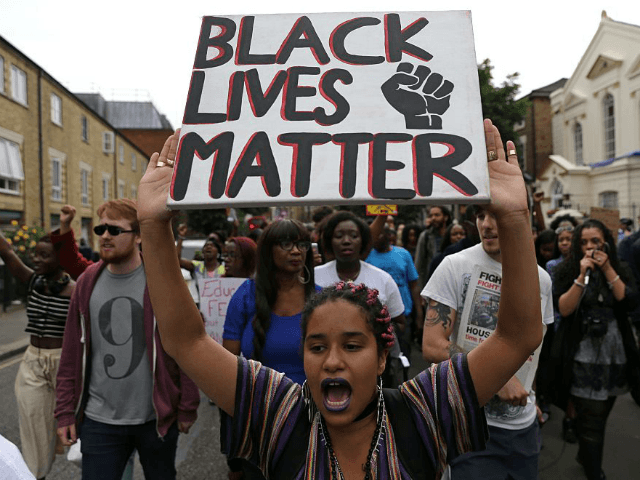 by VIRGINIA HALE
Official new guidance on "equal treatment" instructs judges to favour non-white defendants in order to "redress inequality", despite recent research having found young white men to be the most derided group in Britain.
Produced by the Judicial College, the organisation responsible for training judges in Britain, the Equal Treatment Guide's latest edition says: "True equal treatment may not … always mean treating everyone in the same way."
Quoting former U.S. Supreme Court Justice Blackmun, the equality guidance, which was first produced in 1999 under Tony Blair's Labour government, states: "In order to get beyond racism, we must first take account of race.
"There is no other way. And in order to treat some persons equally, we must treat them differently."
With the word "transgender" making an appearance 232 times in the guidance, the document has extensive detail regarding how judges can best meet the needs of defendants who believe themselves to be members of the opposite sex.
Proclaiming it "highly disrespectful" to mention a transgender person's birth name, the bench book urges courts to restrict publicity around a case if it is likely to reveal that someone was born a different sex to the one they claim to be in court.
Despite official government policy issued in 2016 outlining a raft of measures authorities, including police and schools, must take with the goal of maximising the number of hate crime reports, the Equal Treatment Guide repeatedly refers to reported "rises in hate crime" against certain groups as explanation to why judges should treat some people more favourably than others.
"The psychological impact of hate crime on the Muslim community has been severe," judges are told to take into account, in a section on "Islamophobia" which cites the Islamic fundamentalist-linked Muslim Council of Britain (MCB), a Muslim supremacist umbrella group.
"In key areas of life such as education, health, housing and employment, there is evidence of significant disadvantage experienced by certain minority ethnic groups", states the guidance, which says research has found "strongly negative attitudes amongst the white population towards immigrants, refugees, Muslims, Gypsies and Travellers".
Such intolerance "makes it difficult to be a Muslim in Britain", according to the document, which exemplifies this with the statistic that 41 per cent of UK citizens agreed with the statement "Islam is an intolerant religion" in a 2015 poll.
No mention, however, is made of the fact YouGov has found from 48 separate surveys that the most derided group in Britain is young white men  — a group to which respondents were not only most likely to assign negative traits, but also second least likely to assign positive traits.
While countless examples of indirect and direct discrimination are featured in the bench book, none of these address the possibility that white people can be discriminated against as a group.
Indeed, while the guidance features a few instances in which a white complainant should be taken seriously, all of these involve discrimination against a minority group rather than white people, for example, if "a landlord refuses to let a property to a young white man because he attends the viewing with a friend wearing traditional Muslim dress".
Breitbart London has previously reported that apparent disparities in treatment based on race, especially with regards to hate crime, has attracted outcry on social media.
Earlier this week, police appealed for information regarding a racist attack on a church and graveyard in Newport Pagnell, in which vandals sprayed the words "evil white failures" on a burial monument.
Other phrases sprayed in red paint on the site where Christians are buried include "bye bye whitey" and "every death a good one". But outside of a mention in the Milton Keynes Citizen, the damage has apparently failed to garner national coverage.