This is big!
"Islamic Extremist Caught with USB Containing Identities of 2,626 French Intelligence Officials," by Chris Tomlinson, Breitbart, April 12, 2018:
A female Islamic extremist  devout Muslim woman has been caught by police in possession of a USB key that contained the identities of 2,626 intelligence officials from France's Central Directorate of Interior Intelligence (DCRI).
The woman, identified as Mina B., was already known to the country's intelligence services and had been placed on the terror watch list known in France as the S-File, Le Point reports.
UK: if you don't submit to Islamic indoctrination you're "racist"
Teachers blast 'racist' parents pulling children from RE classes because they don't want them to learn about Islam
The Association of Teachers and Lecturers' annual conference was told this was tampering with schools' attempts to prepare youngsters for the modern world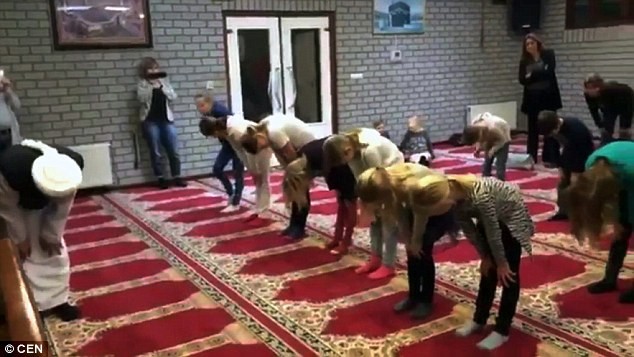 Belgium's People's Party (PP) has announced it is tabling a bill before parliament to prohibit all associations demanding the application of "sharia law" in Belgium.
Statements by the leader of the Islam party in the press recently have shaken the political world in Belgium.
The PP proposal targets all associations which promote or recommend the application of "sharia law" in Belgium. The text also wishes to prohibit all associations or individuals teaching Islam in Belgium from receiving a donation of more than €250, unless the donor agrees beforehand. The document is not targeting any other religion or political movement.
The PP only has one deputy in parliament.
More from the Religion of Peace: