Diversity and Community Relations Judge Philip Statman handed Filmon Kbrom, an 18-year-old Eritrean, a short 19-month term in youth custody — but suspended the sentence, meaning he will not actually have to serve it unless he commits another crime within the next two years. KentOnline reports.
Child 'Beaten in Unprovoked Attack', Police Say Not 'Cost Effective' to Investigate
Victoria Woods said her daughter Isabelle was punched, kicked, and thrown down a hill in Wildmoore Avenue Park, Oldham, on Wednesday in an unprovoked attack after she was set on by a group of around 15 (Asian) youths — none of whom she knew, Manchester Evening News reported.  "Asian" or " youths" is code for Mohammedans, who are above the law.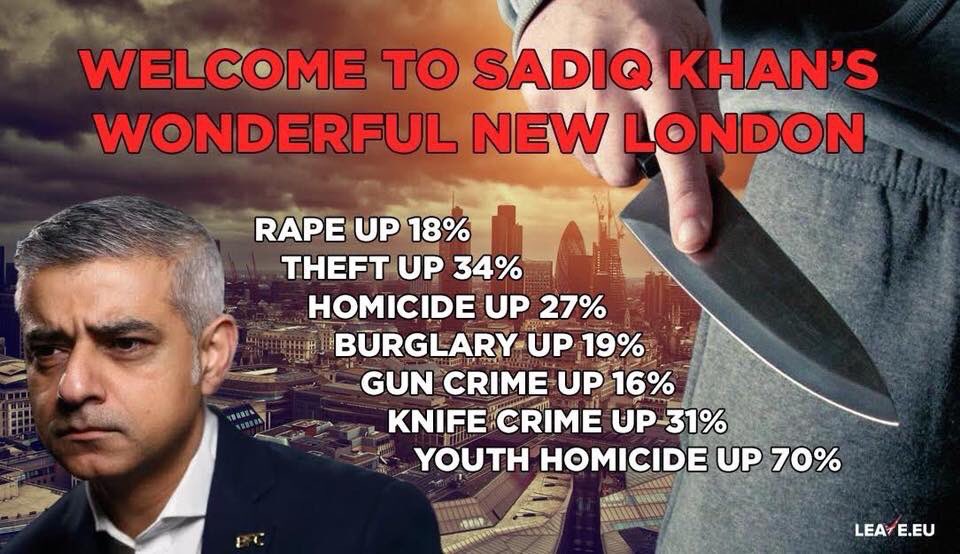 So-called hate crime is taken very seriously by GMP, which says it takes a "victim-centred" approach to investigations and regularly holds awareness campaigns dedicated to driving up the number of reports.
Londonistan's crime rate is skyrocketing and the jihad terror threat remains urgent, and Sadiq Khan is hitting…Donald Trump. That's the Leftist/Islamic supremacist playbook and mindset in a nutshell: when your own policies begin to wreak havoc, start pointing fingers.
Londonistan's Muslim mayor slams Trump again, threatens protests if he visits UK
"Sadiq Khan warns Trump of PROTESTS if he visits UK as he slams US leader for hate messages," by Paul Withers, Express, April 21, 2018:
LONDON Mayor Sadiq Khan has warned Donald Trump to expect "loud" protests if he does visit Britain this summer, while slamming the US President for "amplifying far-right messages".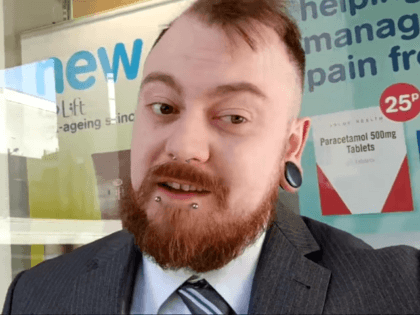 More offerings from the Religion of Peace:
How Islamophobia haunts Southeast Asian Muslim students in the UK
"It must be because of my hijab…."
…after a spate of terrorist attacks in Europe, anti-Muslim sentiment is palpably on the rise. And with it, more verbal and even physical acts of Islamophobia. …
"…the West's hostilities towards Muslims is one of the reasons why many young, emotionally-misguided Muslims have resorted to violence"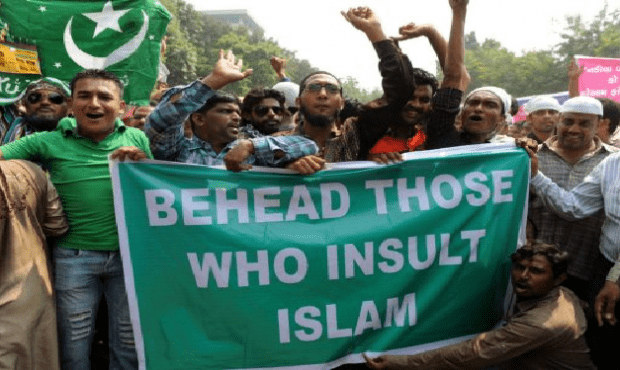 Islam is still on the rise, especially in the West. The mayors of London, Birmingham, Leeds, Blackburn, Sheffield, Oxford, Luton, Oldham and Rochdale are all Muslims. Most schools in the UK now serve halal meat. All this has been achieved by a population of four million Muslims out of a total population of 66 million. This is indeed an eye-opener. …
Robert Spencer: Holy Cross teaches Christian students to be ashamed of defending Christianity