Oppose Islamisation, oppose the white genocide project, oppose the NWO and they'll destroy you.
Small Town Mayor Forced to Quit for Following Kassam, Steyn, Wilders on Social Media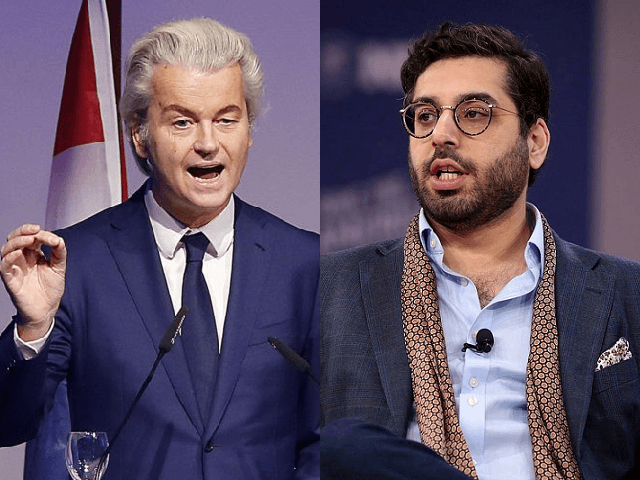 by OLIVER JJ LANE
The mayor of a small British town quit his post for "personal reasons", reportedly after a single complaint was made about his social media activity, including expressing concern about mass migration, and being subscribed to right-wing personalities on Facebook.
Councillor Peter Lucey stood down from his post as Mayor of Wokingham and resigned from the Conservative Party Wednesday after a fellow Councillor from the left-wing Labour Party wrote a letter of complaint about the Mayor's online activity, reportsthe Wokingham Paper.
According to the report, the Mayor had expressed concern about mass migration and subscribed to right-wing personalities on Facebook, including Breitbart London Editor in Chief Raheem Kassam, Dutch populist Geert Wilders, and New York Times-bestselling Canadian author Mark Steyn, which the Wokingham Paper described as being "controversial" and holding "anti-Islamic views".
The report also made specific mention of Kassam's newly released book on mid-20th century conservative political giant Enoch Powell, Enoch Was Right: 'Rivers of Blood' 50 Years On in the context of Lucey's resignation.
It is claimed in addition to the personalities followed by Lucey, he also followed the now largely dormant street-marching group the English Defence League, and think-tank the Gatestone Institute.
Speaking to local newspaper the Bracknell News, Labour councillor Andy Croy claimed the Mayor had made Islamophobic communications online, although the only message quoted by papers surrounding the now-deleted accounts specifically referenced immigration, not Islam. The politician said: "I saw the messages and wrote to The Wokingham Conservatives, pointing out that I thought it was islamophobic [sic] and that they needed to deal with it.
"I demanded his resignation. He posted something along the lines of 'mass immigration has destroyed your future'."
When contacted by Breitbart London, Wokingham Conservatives refused to comment on the resignation.
Speaking to the Bracknell News, Mr. Lucey explained that he found social media "complex" and did not use it very often, remarking: "I'm not a great social media person, it's possible that you can post the wrong thing and if anyone is offended I truly apologise.
"I wanted to resign because it's important that the town isn't involved in an error. My position of town mayor was completely untenable.
"I've deleted my Twitter account, I hardly ever use it actually."