WTF is a "knifeman" if he's hot an allahuakbaring soldier of Islam?
Update:
Thanks to Vlad Tepes we have an 'alleged' photo of the attacker: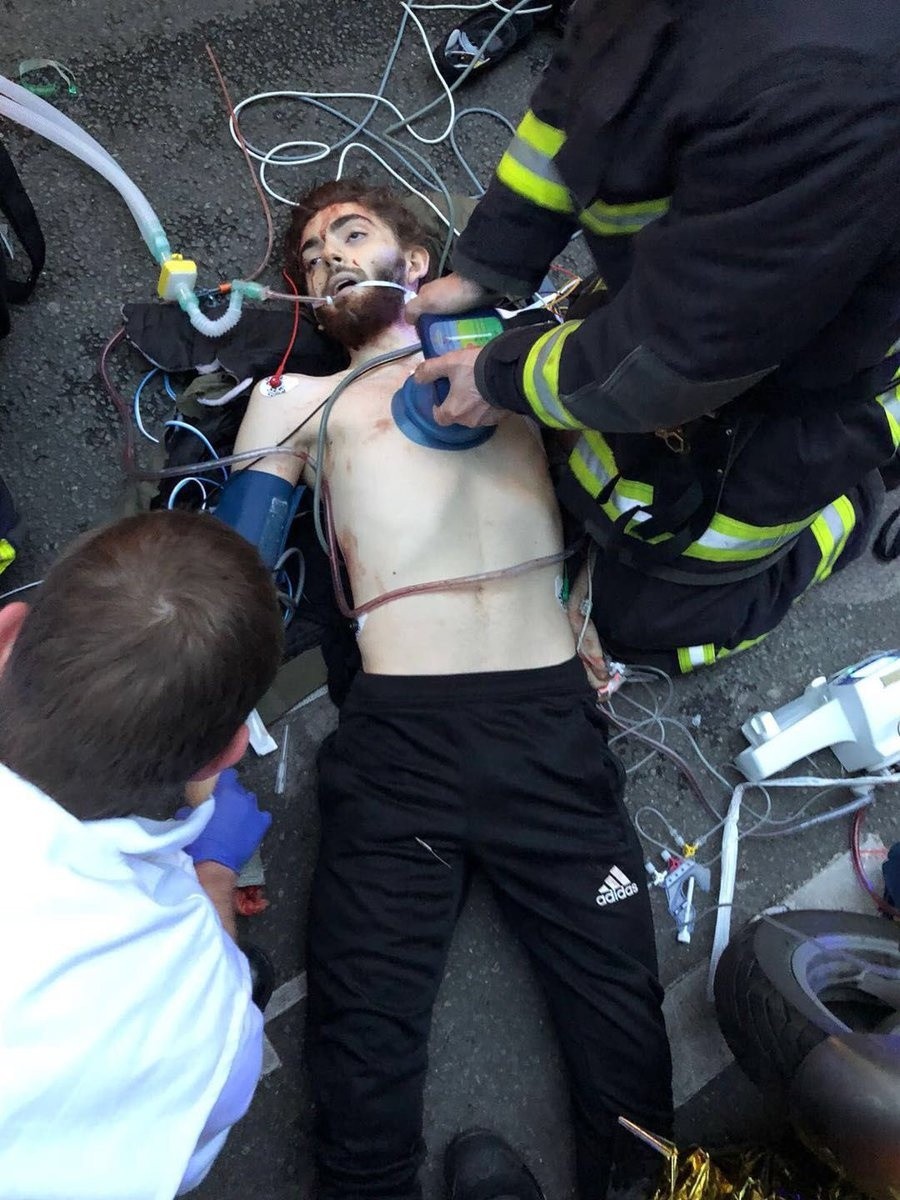 PARIS — The Islamic State claimed responsibility for a stabbing attack on Saturday in the heart of France's capital that left one person dead and four others wounded.
The attack sparked chaos as both residents and tourists in the city's popular opera district scattered in fear. Witnesses described a man armed with a knife stabbing people at random before police shot and killed him.
Within hours of the attack, the Islamic State's news agency called the suspected attacker one of its "soldiers." 
There you go. Nothing to do with Islam, as always…
Police shot dead a "knifeman" in central Paris Saturday night after an attack that saw one victim stabbed to death and another five injured.
Responding to the ongoing incident, officers initially attempted to taser the assailant, but after that failed shot the man dead.
Good.
The knifeman, who stabbed random passersby was heard to ahout "Allah Akbar" as he struck, reports France's Le Figaro. Of the injured, two are reported to be in a critical condition.
The area around the assault, in Paris' Second District has been locked down by police.
Both CNN & al BeBeeCeera report 'nothing-to-do-with-Islam' rubbish:
"No possible motive known at all but probably not terrorism and we can all thank European gun laws that this non act of non-terrorism wasn't worse cause it was a knife."
Really.
Video from Paris: Muslim screaming "Allahu akbar" murders at least one, injures four in stabbing spree
From Jihad Watch
Welcome to the new, multicultural Paris. Celebrate diversity! Diversity is our strength!
The Islamic State issued this call in September 2014:
So O muwahhid, do not let this battle pass you by wherever you may be. You must strike the soldiers, patrons, and troops of the tawaghit. Strike their police, security, and intelligence members, as well as their treacherous agents. Destroy their beds. Embitter their lives for them and busy them with themselves. If you can kill a disbelieving American or European — especially the spiteful and filthy French — or an Australian, or a Canadian, or any other disbeliever from the disbelievers waging war, including the citizens of the countries that entered into a coalition against the Islamic State, then rely upon Allah, and kill him in any manner or way however it may be….If you are not able to find an IED or a bullet, then single out the disbelieving American, Frenchman, or any of their allies. Smash his head with a rock, or slaughter him with a knife, or run him over with your car, or throw him down from a high place, or choke him, or poison him….
"Paris attacker 'shouting Allahu akbar' shot dead by police after stabbing victims in street," by Lizzie Dearden, Independent, May 12, 2018:
Police have shot a man who launched a knife attack in Paris dead after he killed at least one person and injured four others.
A witness told The Independent the assailant was shouting "Allahu akbar" and trying to get into restaurants as diners barricaded the doors.
"First one we thought it was two guys fighting," said Fiona, who was having dinner in Kintaro restaurant and did not want her second name published.
"People that were queuing outside ran into the restaurant screaming, so everyone panicked and threw themselves on the floor."
Fiona said the same man came back with the knife minutes later and was "screaming Allahu akbar"….